Before the bulldozers roll through later this year, a huge Juniors Gala Day – with a Grand Final twist – is coming to BlueBet Stadium next weekend.
Event organisers are currently on the hunt for all children born in 2016 or 2017 to join the Panthers Juniors and South Sydney District Junior Rugby League Under 6 Gala Day, which will be held in Penrith next Saturday, February 12 from 4pm-8pm.
To be part of the historic occasion on the hallowed BlueBet Stadium turf, your child must join any of the Panthers Juniors 24 clubs prior to February 10.
Along with receiving a free official junior Panthers or Rabbitohs jersey on the day, all Under 6 registered players will have the once in a lifetime chance to run out through the NRL tunnel to the famous 'Hells Bells' track and the iconic 'Glory Glory' song for all Souths Juniors.
Parents and carers will watch their child magically transform from local junior into a future Panther or Rabbitoh sensation in the blink of an eye.
"This is an opportunity to recognise not only the NRL Grand Final districts of 2021, but showcase two great development clubs who recognise the great value in both junior league communities," Panthers Juniors General Manager, Nathan Mairleitner said.
"It will be a Grand Final Day like experience. This unprecedented event will be recognised far and wide across the state as this extraordinary opportunity gives back to the rugby league communities."
If you're child isn't quite sold on playing league this season, Panthers Juniors is still encouraging all families from any sport to attend next Saturday, with free entry, free rides, entertainment, showbag stands, food trucks and a fireworks spectacular from 8.15pm.
"If parents and carers are looking to choose a community sport for their child, it must meet the values, enjoyment and integrity of the family home and this opportunity gives families the chance to explore our sport, our community and how fun and safe our sport is," Mairleitner said.
"We want any new family to feel that Panthers Juniors is the 'Place to Play' and hope they join our current 8800 members for the 2022 season with many other exciting age group experiences ahead."
For more information and to register, visit panthersjuniors.com/u6s-gala.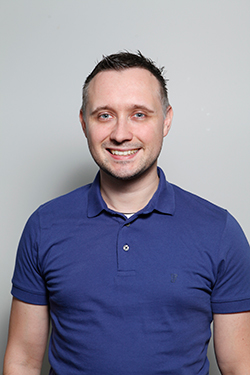 Nathan Taylor is the Weekender's Deputy Editor and Senior Sports Writer. He also compiles the weekly Chatter on the Box TV column. Nathan is an award-winning journalist, who has worked at the Weekender for a decade.