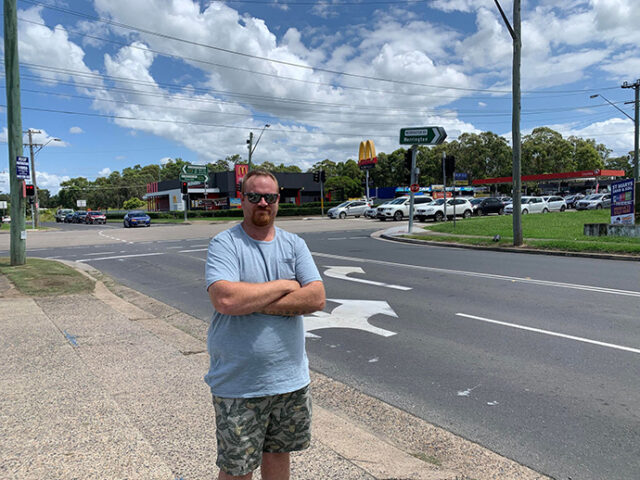 New permanent signage will be installed at a major intersection in Werrington after changes to the turning lanes caught motorists by surprise, resulting in several accidents.
The left lane out of Werrington Road onto the Great Western Highway, which has always been a left hand turn only, was changed in December last year to allow drivers to go straight or turn right.
The right hand turn lane has been a source of confusion with drivers quickly merging into the left hand lane not realising that they now have vehicles beside them.
Scott Butler from Werrington County is an unlucky motorist who was hit by a driver who wasn't aware of the changes in traffic flow.
"I was in the left lane and a truck was in the right lane. We were both at the front of the intersection, so I couldn't see the painted arrow markings, but I had seen them before and when we came around he merged into my lane," Mr Butler told the Weekender.
"The truck driver was shocked but I knew the signage wasn't adequate as they still had the left hand must turn left signage up for weeks, which has now been taken down."
Since his car was written off, Mr Butler said he has heard of more accidents and near misses at the intersection, which is always extremely busy.
"I put a complaint through to RMS after my accident but didn't hear anything back," he said.
"There needs to be some new signage installed just to remind people of the changes and keep them safe."
A Transport for NSW spokesperson said that the new dedicated right hand lane was introduced following community feedback to reduce delays and queues.
"A temporary Variable Message Sign is in operation on Werrington Road near Walters Road to advise drivers of the changed traffic conditions," the spokesperson said.
"Transport for NSW has consulted with Penrith Council and it is anticipated permanent signage will be installed on Werrington Road within the next two weeks, weather permitting."
A Penrith Council spokesperson said it is supportive of the measures by Transport for NSW to improve efficiency and ease congestion at the intersection.
"Motorists should exercise caution when using the changed conditions with the introduction of dual right turn lanes," the spokesperson said.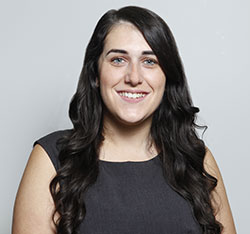 A graduate of Western Sydney University, Emily covers Local, State and Federal politics for the Weekender, as well as crime and general news.