Cathy Petrovski has dedicated the last 10 years supporting victims of crime as well as helping offenders address their behaviour.
The Emu Plains resident has been recognised for her work by being only one of five in the state to receive the Australian Corrections Medal (ACM) as part of the recent Australia Day honours.
Commencing her duty with Corrective Services New South Wales (CSNSW) in 2011 at the Bolwara Transitional Centre and Community Offenders Support Program, Ms Petrovski said she always wanted to work with women who were disadvantaged.
"I was lucky enough to complete my placement with women offenders who were transitioning in the community from custody, and I knew this was the area that I wanted to progress in," she said.
"I progressed to working with male offenders, which lead to a management role, and after this period, I wanted to work within Restorative Justice to be able to make a difference in one's life."
Currently the Victim Register and Restorative Justice Operations Manager, Ms Petrovski leads a team that provides support and advice to more than 2,000 registered victims.
She said her career has difficult aspects dealing firsthand with the impacts of crime but also has many highlights.
"Working with victims of crime can be heartbreaking at times due to the damage that has been caused through crime and the loss that they endured but I have been honoured to have facilitated a number of Restorative Justice conferences which has been a highlight of my career," Ms Petrovski said.
"Working with offenders that are truly remorseful and willing to assist a victim to help heal their pain is definitely something that I am passionate about and makes coming to work rewarding."
Ms Petrovski was overwhelmed and honoured to be recognised by the Governor General, but said her devoted co-workers should also be attributed.
"Whether it is with victims or offenders, I believe the teams I have worked with have all done such a great job and have assisted in my recognition," she said.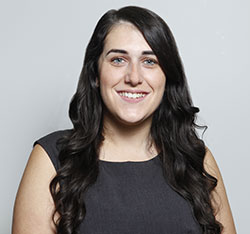 A graduate of Western Sydney University, Emily covers Local, State and Federal politics for the Weekender, as well as crime and general news.