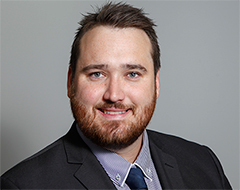 Solicitors who practice in NSW need to abide by a set of Solicitors Rules which dictate what practitioners can and cannot do in relation to things like acting for former clients, acting for multiple parties to the same transaction, and sharing client information.
If solicitors breach these rules they may be subject to disciplinary proceedings, usually overseen by the office of the Legal Services Commissioner, and in some cases can face the NSW Civil & Administrative Tribunal who can hand out punishments like fines, warnings or reprimands, or in some cases remove a solicitor's right to practice.
Some of the most important rules of practice are those surrounding conflicts of interest. For example, a solicitor must avoid conflicts between the duties owed to current and former clients. If a solicitor is in possession of information which is confidential to a former client in relation to a transaction or proceeding with a new client that might be detrimental to the interests of the former client, then the solicitor must not act for the new client, or must not act for both parties to the relevant transaction or proceeding unless the former client has given informed consent or an effective information barrier has been established.
Similarly, if a solicitor wishes to act for two or more clients in the same or related matters where the clients' interests are adverse (for example for a purchaser and a seller in the same conveyancing transaction) then the solicitor can only do so if each client is aware that the solicitor is also acting for the other client, and each client has provided their informed consent to the solicitor acting for both parties.
The Solicitors Rules also set out that a solicitor must not act for a client where there is a conflict between the duty to serve the best interests of the client and the interests of the solicitor or an associate of the solicitor. This includes things like a solicitor borrowing money from a client, which is prohibited unless the client is an authorised deposit taking institution, or in other very limited circumstances.
Another example of prohibited behaviour under the Solicitors Rules is a solicitor who draws a Will for a client under which the solicitor receives a substantial benefit. The only circumstances in which a solicitor can prepare a Will under which they stand to benefit is for a member the solicitor's immediate family, or a solicitor or a member of the immediate family of a solicitor who is partner, employer or employee of the solicitor.
There are also a number of other Solicitors Rules designed to ensure that solicitors conduct themselves within integrity and respect in carrying out their professional duties. This includes a requirement to engage in courteous communication with other solicitors, a duty to keep information provided by a client confidential, other than in limited circumstances set out in the Legal Profession Legal Uniform Law Australian Solicitors Conduct Rules 2015.