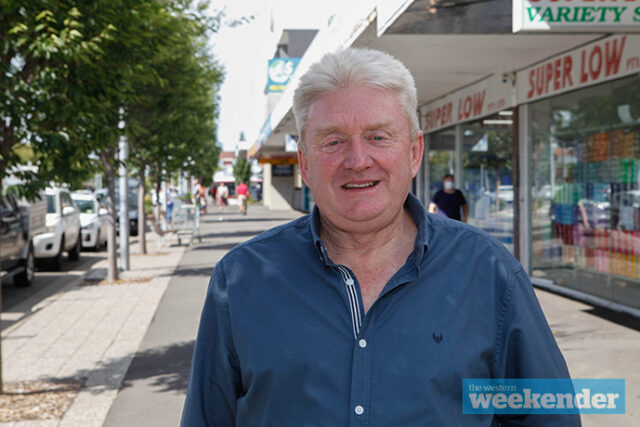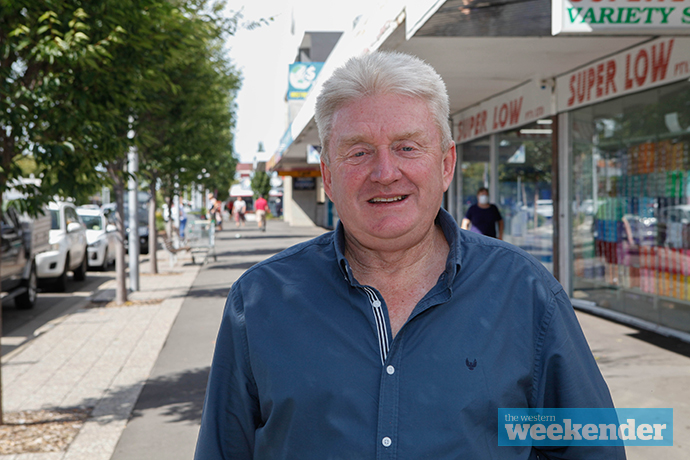 Trevor Ross thinks it is about time more working-class people got involved in the decision making of politics.
A firefighter for nearly 40 years, Mr Ross believes he is up for the challenge as Labor's candidate for Lindsay in the upcoming Federal Election.
Since being announced by Opposition Leader Anthony Albanese last year, many political followers in the local area have pondered if the low-profile Mr Ross has what it takes to win one of the country's bellwether seats.
Sitting down with the Weekender at Cassandra's on the Park in St Marys, the St Clair local said he has a family history of being passionate about western Sydney.
"I grew up in Schofields and Riverstone and my grandfather was a very passionate member of the community, which flowed on to my mum who got an Order of Australia Medal for all her work," he said.
"As part of the Fire Brigade, I became the Senior Vice President of the firies (Fire Brigade Employees Union) and never intended to go into politics but I was approached as they wanted real people to take it back to grassroots."
Enjoying a chocolate milkshake while chatting (he doesn't drink coffee), Mr Ross said he knows the everyday pressures of raising a family.
"I am the father of four sons and have four grandchildren. One is in the Fire Brigade, one works in IT, another is in the Navy and the youngest just got out of the Army," he said.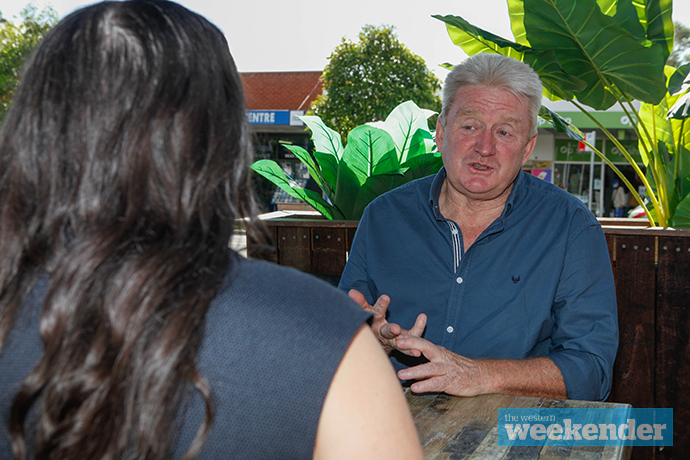 "I know how important job security is, the health system and pay rises, as I have watched my children struggle to buy houses with the price of houses these days."
Currently working at Ropes Crossing Fire & Rescue NSW Fire Station, the candidate said he has some clear areas to focus on if he is elected.
"My partner lives in Bathurst and she is a nurse in ED, so I see the other side of what's going on and I would definitely want more funding for Nepean Hospital," he said.
"I think decent pay and pay rises is a key to a lot of it because a bit more money into people's pockets help them have a better lifestyle."
Going up against Liberal MP Melissa McIntosh in the hotly contested seat, Mr Ross said he only has eyes on representing the electorate.
"I don't want to have a go at her [Melissa McIntosh]. I don't know the lady, I just don't agree with the politics of the party she is on, that's all. It is nothing personal," he admitted.
"I take my hat off for anyone who wants to run for public office. It is a big deal and hard work, so good on her for doing what she has done, but I think we need a change particularly from the top as I think Scott Morrison let the country down big time through the pandemic."
While Labor has faced criticism about lack of clear policies leading into the Election, Mr Ross said transparency will be a major factor of his campaign.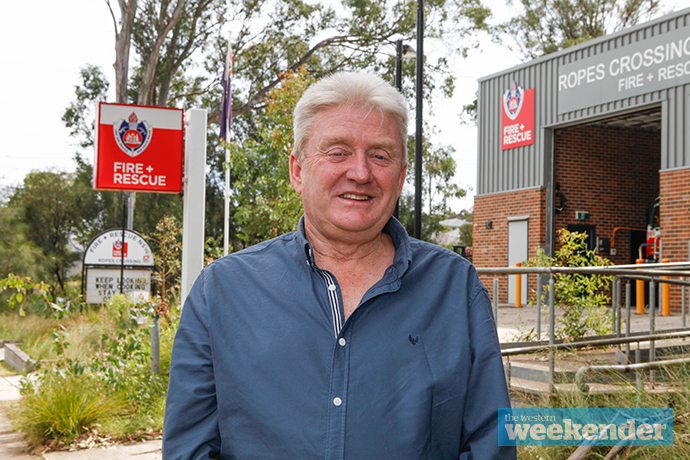 "I can understand why Anthony Albanese hasn't put too much up yet but we have a massive debt, and we can make some sort of promises and policies, but we really need to see what is in the Treasury first," he said.
"I thought about what people would think of me being in the Union, but I am not going to hide it and sometimes people forget all the good work unions have done with things like penalty rates, Christmas Day off or workers compensation."
As he kicks of campaigning to get his name into the community, Mr Ross said he has the support of the Labor Party behind him, noting the election campaign will be a "team effort".
"It is time for a change and people aren't silly. They will make the best decision on polling day, and I just hope it is for the Labor Party," he said.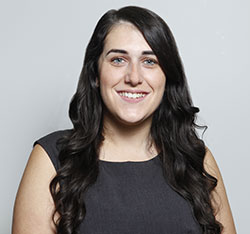 A graduate of Western Sydney University, Emily covers Local, State and Federal politics for the Weekender, as well as crime and general news.