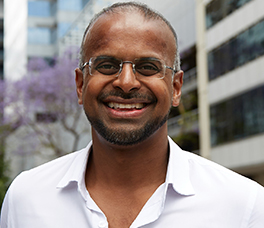 The other day I bought my first rapid antigen test kit. "How many would you like?" asked the shop assistant, as if proffering packs of chewing gum. The price was $25 for two tests. Not wanting to deny others, I suggested one box would be enough – and walked out feeling a bit sheepish it had all been so easy.
Rapid test kits have been harder to find in Sydney this summer than the golden tickets in Roald Dahl's 'Charlie and the Chocolate Factory'. So, it won't surprise anyone that my purchase wasn't made in Australia at all – but at a CVS pharmacy in the seaside town of Monterey on the US west coast.
I've been in California for the past fortnight, determined to see through the holiday I'd always planned before Omicron hit.
Friends had been polite but not exactly encouraging.
"Well, enjoy yourself, but remember you'll be swimming through COVID over there," one said.
To even board the plane – and with a $1,500 ticket riding on the outcome – I had to record a negative test at Sydney Airport on the day of departure. The flight across the Pacific was surreal. I spent mine breathing into an N95 mask and not even daring to use the lavatory. Other passengers wore shields, like holidaymakers in the Middle Ages.
Omicron is ripping through the US – currently averaging roughly one million new cases and upwards of 2,500 deaths per day. With its temperate winter climate, California is a better place to try and dodge the outbreak than the east coast. In fact, I cancelled a side trip to New York, not wanting to worry about developing a scratchy throat the second I took the subway or huddled inside a Starbucks for warmth.
Indoor dining restrictions and a mask mandate are in place – but being enforced with varying degrees of vigour. In liberal left-leaning Oakland, my friend Tami greeted me with her mask on and a serious look in her eye. I momentarily imagined we'd spend the whole afternoon like that, even though we haven't seen each other in years. In San Francisco, I actually had to fish out my Australian vaccine certificate.
But Kerry Chant would've been horrified if she'd entered the same dive bar as me in rural California near Yosemite National Park. No soap in the bathrooms, no sanitiser on premises and no bartenders in masks. Chuffed to meet an actual Australian, the regulars shook my hand and slapped me on the back as we watched college football.
For so long, distance insulated Australians from the pandemic's worst effects. Our lives involved dutifully wearing masks, swiping QR codes, closing borders to other states (let alone nations) and watching the daily 11am press conference. Cocooned in our bubble, we became complacent: our vaccine rollout was late. And we only discovered rapid antigen tests months after everybody else.
America's experience of COVID was never so neat. Death became normalised. Vaccine rates were only ever middling. Public expectations of the health system were never particularly high. It's been survival of the fittest from the very beginning.
It's hard to imagine tens of thousands of cases a day in Sydney – when once we freaked out when there were 12.
And I'm unsure what society I'll be returning to.
Today, I drove down the Californian coast along fabled Highway 1, misty and otherworldly in the fading light. It felt like I was disappearing off the earth itself. Sometimes I feel we all are.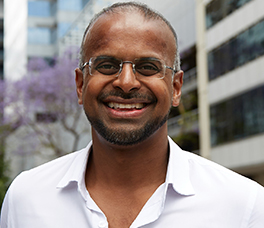 Alan is a strategic communications specialist. He writes a weekly column for Parra News.