Federal Treasurer Josh Frydenberg toured Lindsay today to talk up the Coalition ahead of a likely May election.
Meeting with local business owners, the Treasurer watched Olympian Jessica Fox in action and visited Penrith earthmoving company, JK Williams as well as other local businesses.
Joined by Federal Member for Lindsay, Melissa McIntosh for the day, Mr Frydenberg said a main focus of the Morrison government is about creating jobs.
"The Labor Party and particularly the Shadow Treasurer said the biggest test of the Morrison government's management of the pandemic will be what happens to the unemployment rate," Mr Frydenberg said.
"We have seen the unemployment rate come down to a 13 year low of 4.2 percent which is in fact, the equal fourth lowest unemployment rate ever since the ABS began their monthly data series back in 1978."
With Labor announcing firefighter Trevor Ross as its candidate for Lindsay, Mr Frydenberg said he was confident in Ms McIntosh's work for the electorate.
"I've got great confidence that she [Melissa McIntosh] will campaign very hard and continue to win the trust of the community," he said.
"We don't take any seat for granted though, that is why every day we are out there working hard, explaining to the public the benefits of our policies."
Mr Frydenberg said constituents will see benefits from the government's policies if re-elected.
"Here in Lindsay more than 70,000 people are going to benefit from tax cuts over the course of this year… say you are a tradie, teacher or nurse on $60,000 a year you will pay $2,160 less tax this year than under the Labor party," he said.
"In Lindsay there are 15,000 businesses eligible eligible for instant asset write-offs that they could invest in something like a new truck like JK Williams has here."
The Treasurer said there will be a clear choice for voters at the election.
"For the next election, there is a clear choice between a Labor-Greens Coalition or a Liberal-National Coalition," he said.
"When people get closer to going to polling day, they'll know that Scott Morrison and the Coalition here in Lindsay are a vote for a stronger and more secure future."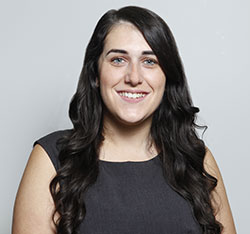 A graduate of Western Sydney University, Emily covers Local, State and Federal politics for the Weekender, as well as crime and general news.