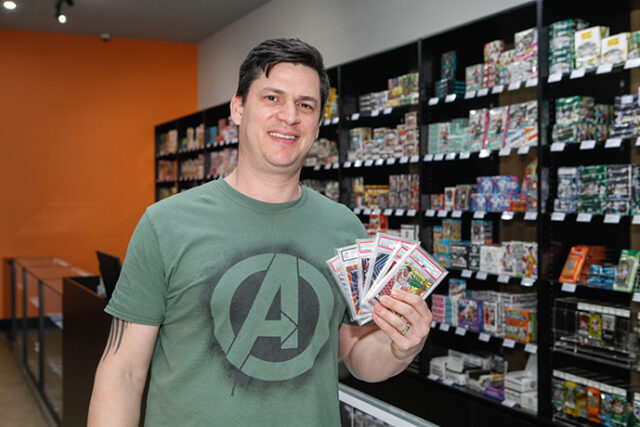 They were huge in local school playgrounds during the 1990s and now, three decades later, trading cards are making an almighty comeback.
No matter if you're collecting or investing, trading cards – whether it is of the basketball, rugby league or Pokemon variety – are officially cool again after the "hobby" (as the experts refer to it) exploded in popularity in recent years.
Now Kingswood local Michael Patatou is attempting to capitalise on the craze by opening Penrith's only dedicated trading cards and collectibles store.
Located on Batt Street in Jamisontown, Diggaz Trading Cards was operating as a successful online store for over a decade before Mr Patatou decided it was time to expand the business and make the booming trading card industry more accessible to the public.
The local family man said now felt like the perfect time for his business to take the leap and establish a physical presence.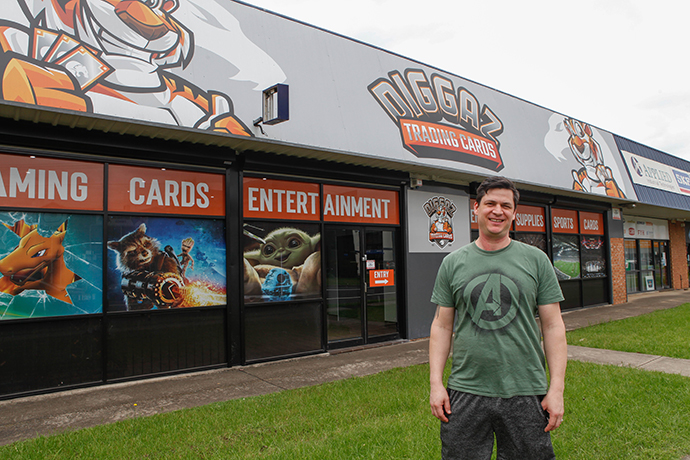 "The hobby started getting really big in 2018/19, and then it got another kick along again with COVID," Mr Patatou said.
"People were stuck at home looking for stuff to do, finding their old collections from when they were kids, and it re-ignited memories from when they used to collect.
"They started seeing what the hobby is doing now, the value of cards etc, and it's just brought a lot more people in."
Along with some very cool collectibles and sporting memorabilia, Diggaz sells single cards, packets and the very lucrative boxed options for a variety of Australian and international sports. They also offer a range of services including trading cards for credit or cash, group breaks, and later this year they'll offer a grading service so people can know the true value of their particular card.
After establishing themselves a career and family, Mr Patatou said he's noticed a lot of people around his age popping into the store to relive part of their youth.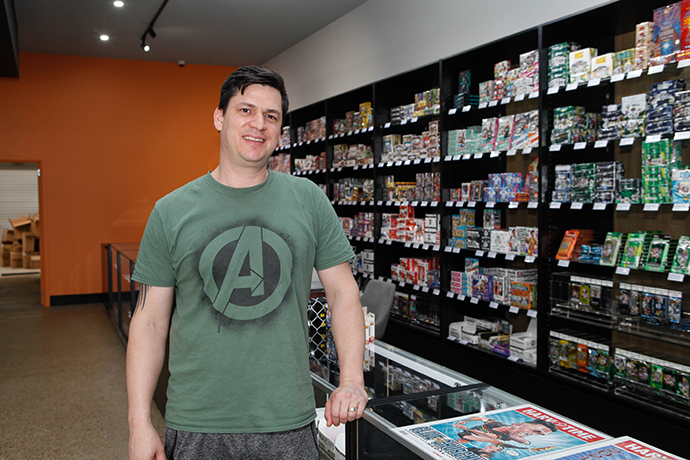 "It varies but a large percentage of our customers are men in their late 30s or early 40s who collected cards as teenagers in school, because there was a big boom in cards back in the '90s – everyone collected back then, you could easily find packets at the newsagent or service station," he said.
"It's also good to see these same customers bring their kids into the store too, as collecting is something they can share as a family."
Diggaz Trading Cards is open daily except Mondays.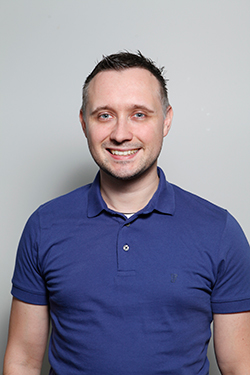 Nathan Taylor is the Weekender's Deputy Editor and Senior Sports Writer. He also compiles the weekly Chatter on the Box TV column. Nathan is an award-winning journalist, who has worked at the Weekender for a decade.