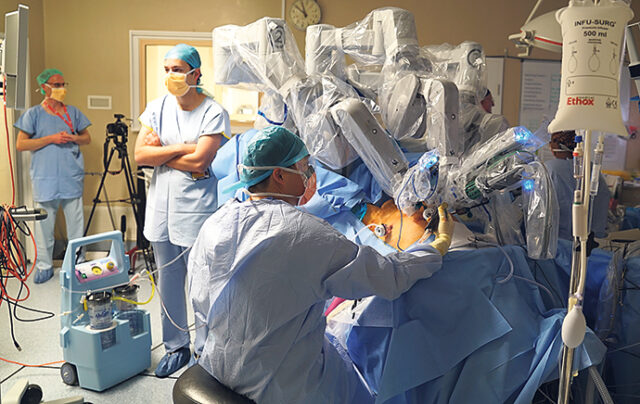 Nepean Hospital has recently performed its 1000th prostatectomy procedure with the help of innovative robotic technology.
The state-of-the-art da Vinci robot allows surgeons to perform complex surgeries such as the partial or complete removal of the prostate through keyhole incisions.
As the first public hospital in the state to pioneer the robotic technology, patients at Nepean have been able to recover faster and get home safely, with the average length of stay for a prostatectomy reducing from eight days to under two days.
Nepean Hospital Clinical Director of Surgery, Professor Mohamed Khadra said the reduced length of hospital stay from robotic-assisted surgery is one of many advantages for each patient.
"Due to the precision of the technology you are able to reach areas of the body that are far more difficult to access by traditional means," Professor Khadra said.
"As a result there is a dramatic decrease in blood loss during surgery which allows the patient to experience less pain, recover faster and get back to things they love doing."
While it was first used to treat prostate cancer, the Nepean Hospital robot is now also used by other departments including the Ear, Nose and Throat, Colorectal and Gynaecology teams.
The hospital and its Centre for Robotic Surgery also has a renowned reputation when it comes to training the next generation of surgeons skilled in robotics.
Over 100 surgeons have completed the District's robotics program in the last decade and are now working across NSW.
Professor Khadra said there are extensive opportunities to improve the technology and treatments when it comes to the future of robotic-assisted surgery.
"Minimal invasive surgery is fast becoming the new standard of care around the world, "he said.
"These instruments are providing a real world, three dimensional view of the patient's body."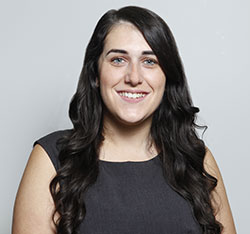 A graduate of Western Sydney University, Emily covers Local, State and Federal politics for the Weekender, as well as crime and general news.