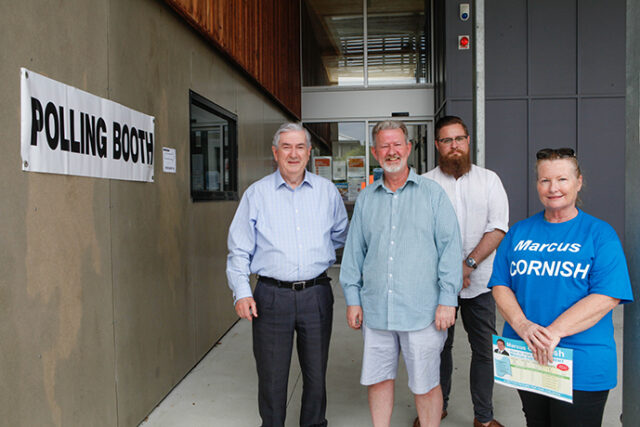 After two postponements due to COVID-19, voters will finally head to the polls on Saturday to determine Penrith's next Councillors.
Local Government Elections will take place across NSW on December 4, with 15 seats up for grabs on Penrith City Council.
Five Councillors from each of Council's three wards – North, East and South – will be elected to steer the City for the next three years, with voting compulsory.
Returning Officer Peter Herrmann said postal voting has been coming in "thick and fast" amid the ongoing threat of COVID-19.
"Postal votes have gone through the roof, we've already taken double what we took last time," he said on Tuesday.
"But it is now too late to apply for a postal vote, people can only pre-poll or go on polling day."
The return of postal votes has been extended to December 17.
"The number [of votes] that are coming in afterwards, relatively speaking will be low," Mr Herrmann said.
"But certainly I would suggest the fifth spot in most of the three wards may still be in some doubt until after all the postals are in."
Pre-polling is open all week 8am to 5pm (6pm on Friday) at St Marys Memorial Hall, Jordan Springs Community Hub, Glenmore Park Community Centre and Penrith Library Theatrette.
Pre-poll locations are designated as 'multiple ward polling places' to assist voters, however voters can only vote in their own ward on December 4. Mr Herrmann encouraged residents to pre-poll if they could to avoid long queues and potential wet weather.
Due to COVID-19, voters must check-in and wear a mask inside a polling place.
Single use pencils will be provided and regular cleaning will take place.
Voters will no longer be handed how-to-vote cards at the gate either, with candidates unable to distribute pamphlets within 100 metres of a polling place.
"They can canvass, spruik, talk to their heart's content outside of six metres of the entrance to the polling place – and that's what's been happening at pre-poll – but they cannot hand out how-to-vote cards," Mr Herrmann confirmed.
Local Government Elections were supposed to take place in September 2020 but were postponed to September 2021 and again to December 4.
This has culminated in a lengthy five-and-a-quarter year term for current Councillors.
Council terms are normally four years.
A full list of polling places can be found here or residents can contact 0435 640 156.
South Ward Candidates:
Jim Aitken - Independent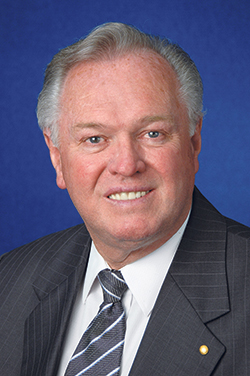 I am proud to call Penrith my 'home'.
Penrith has a golden future and I want to be part of that future – and deliver prosperity and success for our children and grandchildren.
I was first elected to Penrith Council in 1995 and have been delighted to be part of the team that has turned many tough challenges into life-changing successes.
As you move around our City, you cannot help but admire the modern, uncluttered development, the beautiful river and green space and the endless opportunities for business, industry, education, sport and entertainment.
If returned at the forthcoming election, I will continue to be a Councillor for the entire City, encouraging further planned, sensible development whilst caring for our environment and quality lifestyle already in place.
The people of Penrith are a unique, inclusive group who share a passionate pride in our City.
My burning desire is to continue to serve these people. I retain the commitment of my youth after 26 years of service and will lead an independent team of five talented and loyal local residents – already leaders in our community – into the election.
My pledge to the Penrith community is to continue to be contactable at any time and always look to connect planning and resources for the common good. The Western Sydney International Airport will have a huge impact on Penrith and surrounds and we must be ready to take advantage with smart industry and smart manufacturing.
Job opportunities for our young people and widespread development will secure the future of Penrith forever!
Also on the Jim Aitken ticket: George Rabie, Matthew Fowler, Julia Parashko, Norman Atkinson.
Sue Day - Independent
This Local Government election on the 4th of December provides the perfect opportunity for voters to give Council a fresh new perspective.
When people ask me why I am running for Council, without question my response is: It's time to break old thinking habits. There hasn't been real change for almost 20 years.
Now more than ever, we need change, especially as we look to the future.
This is such an important election for residents, especially with the current overdevelopment and congestion on roads.
It means that people need a representative that shares their concerns and community values. I will be that person.
I'm passionate about Penrith and will give local people a genuine and meaningful voice in shaping their local neighbourhoods and the City.
My vision is to make Penrith a better place to live, work and play. People deserve to have someone who will fight for better planning outcomes that will integrate land use with a better range of active transport options.
To me, Penrith has always been about family, so, we need to focus on all neighbourhoods.
Everyone deserves good gathering places, that's why I'm determined to create better connected, liveable and vibrant neighbourhoods.
More importantly, I truly believe we need a greater diversity of voices that will be accountable for the decisions they make.
This election gives people the opportunity to have their voice really heard. We deserve a Council that represents a wider variety of voices.
Only then can we drive the issues that are important to people and their communities so they are treated as a priority and will get delivered.
Also on the Sue Day ticket: Faithe Skinner, Rebecca Carroll, Jo-Anne Topp, Neal Bates.
Mark Davies - Liberal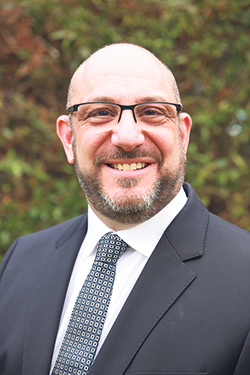 As a born and bred Westie, I love the Penrith region. It is an area full of opportunity, promise and growth. My wife, Tanya, and I know that this is truly the best place to live, work and raise our beautiful children, Laura and Harry.
After serving the Penrith City community for 17 years as a Councillor, it's now time to work even harder to build a better future for you. I am committed to putting Penrith first.
During my time on Penrith City Council I have worked hard for the people of Penrith. As Mayor in 2012-13 I initiated the Nepean River Precinct Plan which has now seen over $35 million to redevelop the boat ramp and the upgrading of Regatta Park and Tench Reserve.
As Councillor, I have been integral in fighting for more local jobs, careers and improvements to infrastructure such as shade sails and additional tree planting for 90 Council playgrounds.
With the multi-billion dollar Western Sydney International Airport on our doorstep, more than ever we need a strong voice to improve infrastructure, secure more jobs and continue to improve the liveability of our region.
Owning a small business here in western Sydney for the last 10 years I have firsthand experience and a strong vision for how to continue to strengthen and encourage careers and businesses into our region.
There is so much more to do here in Penrith. With your support at this election, I will continue to put Penrith first.
Also on the Mark Davies ticket: Mark Rusev, Leonie Nahhas, Andrew Zahra, Angela Maltese.
Karen McKeown - Labor
I love Penrith.
I love our local community and their generous spirit. I believe Penrith is Sydney's best kept secret and an idyllic place to raise a family.
Penrith has certainly grown over the last 17 years I've been on Council; it has transformed from a large country town into a thriving City.
Managing that growth has been a challenge for Council especially when there are population targets imposed from other levels of government. I will continue to fight against unfair regulations that have stripped away elected Councillors' planning powers and the ability to shape our City.
Penrith has been the hottest place on earth twice over the last few years and we need to plan for a more environmentally-friendly City.
Studies show that we need more tree canopy and open green spaces to cool the City and that's what Council is delivering. As a sustainability champion for Penrith, I'm proud of the City Park and Regatta Park that are currently under construction and more City parking at Soper Place. I'm looking forward to following all these projects through to delivery.
Proudly serving Penrith as Mayor this last year during our second lockdown, I understand fully the huge impacts of a divided City on our locals and small businesses. I will continue to work hard for Penrith's economic recovery and fight for more local jobs and services. There is still a lot more to do.
If re-elected, I commit to serving all residents of our area. I'm proud of the team standing with me in South Ward at this election. They are all local, highly committed and experienced.
Also on the Karen McKeown ticket: Kath Presdee, Lorraine Fordham, Emma Hogan, Majella Hand.
Abigail Nash - Independent
I came to live in Penrith in 2006 to work at Western Sydney University for a research position.
I earnt a Masters degree from the University of Sydney and am currently studying in the area of medical science at Western. I am very excited every day to discover how resilient the human body is to disease.
I have four children aged 19, 11, 10 and three. My husband is a teacher and we chose to make a life in this area because of the easy drive to the wilds of the Blue Mountains and the infrastructure of a city all at hand. Penrith is a City with a small-town community spirit.
I have enjoyed the support of my local Anglican Church playgroup team called Junior Jivers. My three boys spend a lot of time on the field with the local soccer teams at Glenmore Park Football Club and in summer the Redbacks Cricket Club. My daughter dances with Excite Dance and plays tennis at Nepean Tennis Club.
There is just so much on offer in Penrith.
My eldest rowed with the Nepean Rowing Club before graduating high school. As a Law student at Western, he is in no rush to leave his hometown.
Our family is very interested in social justice and became members of the Salvation Army in 2007.
Local council is an important level of government. I am dedicated to ensure opportunities for families in our area.
Opportunities for community engagement makes a happy, healthy community with low crime rates and a higher standard of living.
North Ward Candidates:
Tyler Wheatley – Independent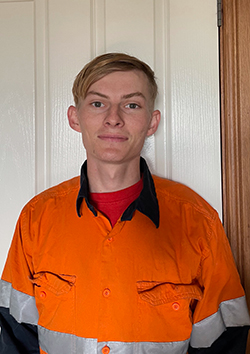 I grew up in Penrith with my parents and five brothers attending school at Cambridge Park.
After leaving school I completed an apprenticeship in plumbing. My father has his own business as a painter and taught me how to work hard and apply myself to whatever I do.
I want the same for Penrith as most people. I don't want to see it overpopulated and full of tall buildings like Parramatta. When I grew up in Cambridge Park we all had large yards and trees. I am concerned about the size of house blocks now there is no room to even plant a tree. I would like to change this.
With Penrith being one of the hottest place in the world several times a year, I see no reason why all new houses can't have solar panels on their roofs when they are built.
This will save the occupiers of the houses a lot of money in power bills and help cool their homes.
With Penrith set to have the largest increase in housing in the Sydney area, as we have the most vacant land, I believe it is important that this happens sooner than later.
I recently became engaged and my fiancé and I want to raise our family in Penrith. We want Penrith to remain family-friendly as it was when I grew up. To do this I believe we need new younger people in Council.
Also on the Tyler Wheatley ticket: Aaron Wheatley-King, Jordan Wheatley, Zachary Wheatley, Tatterson Wheatley.
Kevin Crameri - Independent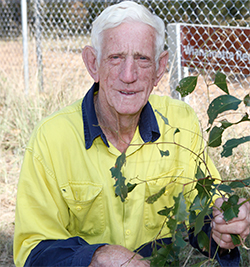 The reason I am standing again is because Council continues to ignore the needs of the local citizens.
I am still waiting on outstanding reports from Council on topics including:
· A report on what can be done about trees that endanger your property and house;
· Why people's houses are in danger of being flooded due to illegal filling and diversion of the natural flow of water by neighbours;
· Many more topics that directly impact the citizens of Penrith.
I have lived in Llandilo for 68 years where my wife and I have raised our four children. I am a fitter machinist by trade and am an active volunteer bushfire fighter, serving for over 60 years, 30 years as Deputy Captain.
I received an OAM for service to RFS and Local Government and I was instrumental in getting the RFS Budget dramatically increased in 1988.
I was President of Llandilo Public School and Cranebrook High School P&C, and am a life member of Llandilo P&C.
I have been a patron of the Nepean Historical Society and Combewood House.
I am also a Trustee of the Llandilo Hall Committee where I went guarantor on a loan of $50,000 to buy the 120-year-old church in Llandilo, also raising funds for it restoration.
Unlike many other teams, all members of my team 'The North Ward Independents' live in the North Ward and are prominent members of the community.
Our priorities are to improve traffic flows and local parking, reduce flooding risk, improve road maintenance, increase footpaths and fix the tree policy so as to protect homes and provide fire protection.
Also on the Kevin Crameri ticket: Varun Thakkar, Mary Vella, Dion Bailey, Mario Pace.
John Thain - Labor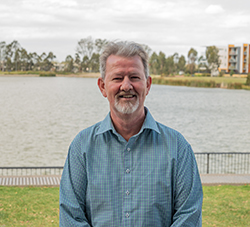 I have been honoured to serve the community in North Ward and I have the proven ideas, experience and results being elected to continue serving the community for many years.
As a local Councillor and your former Mayor, I have led Council in investing in and delivering much needed upgrades to local infrastructure.
The renewal of the shopping centre at Cranebrook, ensuring Jordan Springs has amenities and facilities essential to growing communities, record investment in parks and water play facilities at Werrington Lakes are just some of the achievements I have won for the community during my time on Council.
As the Chair of the Mayoral Forum for the City Deals, I played an instrumental role in ensuring there would be a rail link between St Marys and the new Airport from day one, preparing our City for the future by driving and supporting infrastructure projects now.
There is so much more to be done and I need your support to keep delivering for the residents of North Ward and Penrith.
This includes ensuring Penrith Lakes is kept as originally planned, for all to enjoy. Not sold off bit by bit by the Planning Department of NSW or turned into a golf course for private membership. I will also fight for upgrades to vital infrastructure like Werrington Road.
For a local, experienced voice who has the ideas and proven results to continue working for you, vote [1] above the line for John Thain and your local Labor team.
Also on the John Thain ticket: Jonathan Pullen, Timothy Neill, Liana Burke, Alannah Hader.
Marcus Cornish - Independent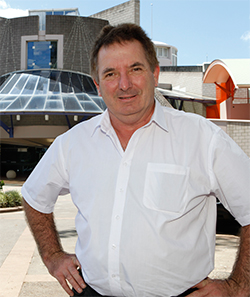 Penrith needs people in Council who are opinionated and independent.
They must be doers not beholden to a political party or peers that they may work for in State or Federal politics. They must work in the best interests of the people that they are supposed to represent.
I believe that I fit that description.
I am married with four children aged 32, 21 and 20 (twins) all raised in the Penrith area.
My business was located in Bromley Road, Emu Plains for over 20 years employing local people.
My business experience is an advantage for me on Council as I understand the budgetary constraints as well as the ineffectual spending, and I am vocal on both.
I was also a single parent bringing up my son from the age of three months. During that time I was on the Committee of Emu Village Before and After School Care (seven years), a Council service that was invaluable to me and my son. I also started my business during this time.
Later I served on another OOSH committee for a further eight years.
I first ran for Council due to my concerns over roads and quickly found that things were lacking in many other areas.
By being vocal and proactive I have achieved at a Local and State level for the people of Penrith.
These include park facilities and upgrades, preventing parking meters replacing free parking in Penrith and St Marys, opposing an Islamic school in Penrith's CBD, lobbying for a weekly red bin garbage service and road upgrades.
Also on the Marcus Cornish ticket: Margaret Cornish, Alyssa Cornish, Ardin Cornish, Tracy Simpson.
Ross Fowler - Liberal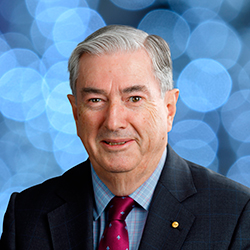 I hold a Bachelor of Commerce, am a Fellow of the Institute of Chartered Accountants, a registered Company Auditor and Tax Agent and the Principal of a Chartered Accountancy firm in Penrith.
I have represented Council on CivicRisk Mutual Ltd – the local government insurance and risk management mutual – since 1991 and
I am currently Chairman of its Board of Directors.
I was instrumental in securing the Whitewater venue for Penrith in the lead-up to the 2000 Olympics, and have been Chairman of the Whitewater Board since its incorporation in 1999. The future of Penrith Lakes is something I am very passionate about and I am committed to working with the community and the State Government to ensure there are first rate recreational facilities delivered for residents and future generations to enjoy.
The completion of the Soper Place development will result in 600-700 additional parking places, this is part of the Long Term Strategic development of Penrith. I will be advocating for a University Campus within the CBD.
I am committed to delivering a strong local economy and to ensure Council remains in a sound financial position to meet the needs and expectations of residents and ratepayers into the future.
I am a third generation representative in local government, following in the footsteps of my late father Bernie, a former Mayor of Penrith City and my grandfather John, who was an Alderman on Mulgoa Municipal Council.
I am in my seventh consecutive term on Council after first being elected in 1991. I have served as Mayor in 1995-1996, 2013, 2014 and was again elected Mayor for two years in 2018. I also served as Deputy Mayor in 2015.
Also on the Ross Fowler ticket: Glenn Gardiner, Hartley Dhyon, Tess Bratusa, Enid Golding.
East Ward Candidates:
Sascha Vukmirica - Independent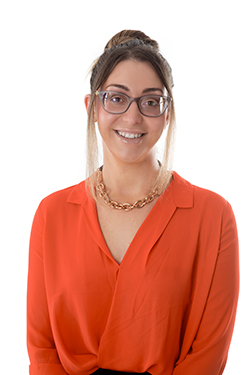 The people of Penrith matter.
It's why I decided to run because I want to have a hand in shaping Penrith into a place I am proud to call home, and also ensure that the people of Penrith have someone who will listen and take action on issues that are important to them.
For over 20 years I have lived, worked and played in Penrith. I know first-hand that it's an amazing area with so many hidden gems and untapped potential for the future.
I know that the people of Penrith are friendly, decent and hardworking and they deserve a fair go and an amazing place to live in.
I want to make sure that we can all live, work and play in a Penrith that is capable of reaching its greatest potential.
We have to ensure that Penrith is an affordable and sustainable place to live in and that rates don't continue to sky rocket.
We have to ensure that we have adequate places to park when we work and support local businesses.
We have to ensure that whatever change the Aerotropolis and future development brings to the area will only enhance and serve the people of Penrith both now and in the future.
If I'm elected, I will be a positive force that will help Penrith become the best possible version of itself, while making sure that I'm available to the community when they need someone to talk to and advocate on their behalf.
'People before politics' is my motto and helping to make Penrith stand out as the best place in Sydney to live, work and play is my goal.
Also on the Sascha Vukmirica ticket: Felicia Granger-Martin, Debra Heffernan, Julie Mayor, Maria Vukmirica.
Melanie Holdsworth - Independent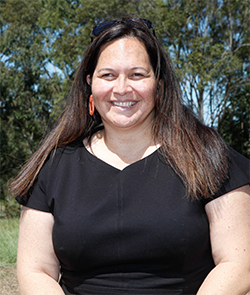 I am running as an Independent for Council because I genuinely care about the area I live in and the people here.
As a true Independent I am not a member of a political party. I am not preferencing anyone and
I am not taking donations, so you know without a doubt who you are voting for.
I am an Australian who came to this country in 1987. My heritage is English, Maori and Scottish, my husband is sixth generation Australian-born and our children seventh.
Being an East Ward local, for me means, going to the Colyton Fish and Chip shop on Friday nights to get takeaway for over 25 years, or the smile on the kids' faces when they get a free lolly at Guido's after a haircut.
My priority is to listen to your voice to lead change. I have a solid business background and multiple qualifications – check out my candidate info statement at www.auselect.com to find out more. I can do what needs to be done to make things happen.
I believe it's time to vote for me. I will play an active role on Council so that the voices in our community are heard.
You have a vote, and it can make a real difference, so why not use it to give an East Ward local a chance? After all this is the Local Government elections.
Vote 1 Group B for East Ward to be part of the change!
Also on the Melanie Holdsworth ticket: Elisa Todesco, Cherie Jones, Marianne Holdsworth, Tara Holdsworth.
Lili Orrock – Australia First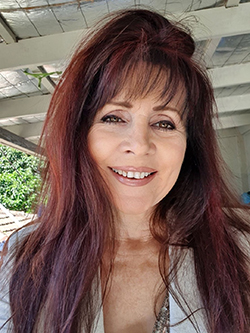 I am the East Ward candidate who says 'no' to those who will compromise our lifestyle and our heritage in Penrith.
I have dealt with various Local Government bureaucracies on behalf of businesses and workers. I have been both employer and employee: I have learned how to advocate for people based on ethical principles.
I have campaigned that the future of Penrith's local businesses, food producers and workers isn't good.
A third Sydney CBD, the Inland Railway, the Aerotropolis, will not actually employ locals.
As a developing 'special economic zone' all this is for visa labour and foreign businesses.
I prefer Penrith's economy benefits its own citizens.
In contrast to the Liberal and Labor parties, my commitments do not comply with the multinationals or other corporations and aren't based upon globalism.
The Aerotropolis and Nancy-Bird Walton Airport development will create man-made climate change with destruction of farms and wildlife with occasional temperatures of 50 degrees for Penrith.
Penrith Council commits a dereliction of duty.
While there are homeless, older women living in cars or parks in our City, Council darkly envisions sand minding the Nepean for development, foreign controlled freight hubs, full urbanisation on flood plains and building high-rise.
I will be a relentless campaigner for those homeless women, for those who may lose their land to the Inland Railway, for our natural environment and for the higher cause of Australian Independence.
I would ensure that empowered vested interests cannot manipulate Council at the expense of its citizens.
Also on the Lili Orrock ticket: Michelle Burgess, Daniel Cooper, Crystal Orrock, Ann Harris.
Todd Carney - Labor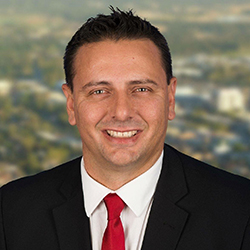 Over the past five years I have had the great privilege to represent the people of East Ward on Penrith City Council.
During these five years,
I have worked with the community to fight against the proposed waste incinerator which would have had a detrimental impact on the residents of East Ward.
I have been fighting against the State Government's SEPP which has allowed clustering of boarding houses in areas like Kingswood, and will continue to work with the community to fight against the impact of poor planning rules by the State Government in the next term of Council.
We have had some great outcomes for our community with better play equipment, improved roads, more footpaths, a splash pad for Erskine Park and better community amenities.
These works have been well-received by the community, but a lot more needs to be done for the residents in East Ward.
Over the next term my focus will be on continuing to improve community amenities, ensure Council has a master plan for St Marys Town Centre, which utilises the benefits of the Badgerys Creek Airport Rail Link to drive investment, provide jobs and create a precinct that the community needs and deserves.
I will also be working with my fellow Labor Councillors to continue the work we have done to mitigate the impact of heat in our community and cool our City.
I would like to take this opportunity to thank Councillor Greg Davies for his mentoring over the past five years and I wish him all the best for the future.
Also on the Todd Carney ticket: Robin Cook, Robert Horne, Garion Thain, Edwin Mifsud.
Marlene Shipley - Independent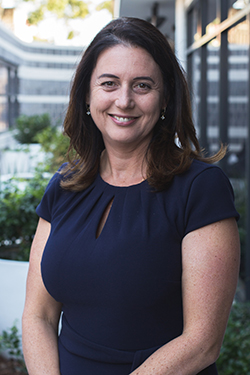 I have lived, worked and raised my family in the Penrith area for over 28 years, and I believe that East Ward is often overlooked and not given the recognition and priority it deserves when it comes to funding and better business, lifestyle and recreational decisions.
I want to be a strong voice at Council and stand up for all East Ward residents to ensure they are fairly represented. I strongly believe that East Ward deserves better.
Many residents will know me from my role as CEO of St Marys Diggers and Band Club. I have proudly served the community club for over 28 years.
My leadership role as a CEO gives me a depth of experience in administration, finance, marketing and events, and allows me to work with local community groups, and people, where I have gained an insight into the needs of the area. I also volunteer my time on numerous boards.
My family understands, respects and supports my ambitions to do more for the local community, to make it a better place to live, both now and for future generations.
I have worked and been part of the social fabric of St Marys and the surrounding area for several decades.
My husband also grew up and went to school in St Marys and has operated an electrical business here for over 38 years.
I enjoy the history, the diversity of culture, but most of all I love the people.
I want to ensure East Ward has a genuine and meaningful voice so that we can work towards a better, more liveable, more functional, and more sustainable community for all.
Also on the Marlene Shipley ticket: Faye Aboghazaleh, Joanne Tomic, Amanda Shepherd, Kirstie Cromar.
Tricia Hitchen - Liberal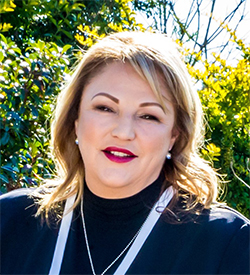 I truly love this City and I love to give back to a community that has given me so much.
I've lived here almost all my life and started my own family here.
I served as a local Police Officer for 24 years and our family business has been operating in Penrith for over 60 years. Now my children have started their families here, so I am well invested in ensuring that Penrith is always the best it can be.
I'm so proud to have worked to ensure better outcomes in future development in Oxley Park and was instrumental in the funding and development of the student-designed Brisbane Street Park.
I fought for the upgrade to the St Clair Dog Park and following that success I'm eager to continue advocating for off-leash dog parks in Claremont Meadows and North St Marys.
It's a passion of mine that our City be a place that is accessible to all. Pram ramps, accessible pathways, upgrades and adult changing rooms have ensured everyone has access.
I have been the Chair of Council's Access Committee for the last five of my 15 years – ensuring everything is viewed through the lens of disability.
I've loved helping establish the Kingswood community garden and the food and book pantries.
I've been able to make a real difference locally – as President of Orchard Hills P&C, Director on the Nepean Medical Research Foundation, Penrith CBD Corp, Ripples Leisure Centres, St Marys Town Centre Board and The Haven Women's Shelter.
A most memorable moment was being honoured with the Westfield Local Heroes Award 2020 for my work with The Haven.
I'm humbled by your support; it will help me ensure the best outcomes for our City as it continues to grow.
Also on the Tricia Hitchen ticket: Bernard Bratusa, James Hill, Glynis Hayne, Paul Mead.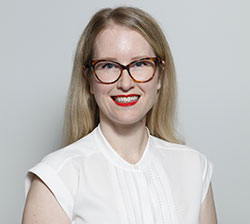 Alena Higgins is the Weekender's Senior News Reporter, primarily covering courts and Council issues.