The ground has officially been broken as construction starts on the refurbishment of the historic Police Cottage at Emu Plains.
The project will see $1 million from Penrith City Council and a further $1.5 million contributed by the NSW Government to transform the 113-year-old cottage into a new dining destination.
Penrith City Council spokesperson Karen McKeown said the, soon-to-be named, venue is a major step forward in the revitalisation of the Nepean River precinct.
"The Police Cottage will be brought back to life through a refurbishment into a café and restaurant that will blend heritage, nature and modern convenience with outdoor seating and magnificent views of our beautiful Nepean River," Ms McKeown said.
"Through this project we will contribute over a $1 million in total value to our local economy, support 60 jobs in construction and it is expected to employ 40 to 45 hospitality workers."
The construction partner, AMA Projects, will carefully restore the façade, conduct service upgrades, internal enhancements and deliver the extension of an outside deck to the building that was built in 1908.
Member for Penrith, Stuart Ayres said the Cottage, which had fallen into a state of disrepair in recent years, will add to the list of tourist attractions Penrith offers, while preserving a piece of history for future generations.
"The restored Police Cottage will be an ideal location and drawcard for family, friends and visitors to eat, meet and relax in a prime riverfront location on the Great River Walk," Mr Ayres said.
"It is so important that heritage buildings continue to be utilised. They need to be cared for to give people wonderful experiences, so I can't wait to see what is done
with this part of our local history."
Penrith residents and owners of well known 2773 Café in Glenbrook, Shane and Belinda Simpson, told the Weekender that they are honoured to be chosen to operate the venue.
"We will have a diverse range of patrons here, so it is important everyone can find something and we are passionate about what we do, so we are excited to be the first
operators," Mr Simpson said.
"It is a similar venue to 2773 with a cottage and deck, so we know what we can do, but we will be creating a unique and welcoming experience."
The refurbishment is expected to be completed by the end of 2022.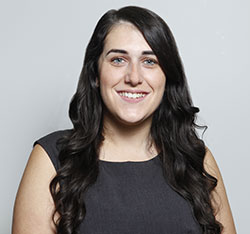 A graduate of Western Sydney University, Emily covers Local, State and Federal politics for the Weekender, as well as crime and general news.