A slice of Penrith since 1983 is starting its next chapter as it undergoes new ownership.
Sam Simonetta, who owned Ronnie's Pizza House on Henry Street for nearly four decades, is retiring at the end of the year and passing the business on.
Mr Simonetta, who has served up countless pizzas in his time, said it was a hard decision to sell the business to Moey Hallani earlier in the year.
"I also train greyhounds, so my great manager Peter was mostly running the shop, but when he sadly passed away from cancer it unfortunately became too much for just me," Mr Simonetta said.
"I was in Hallani's in Kingswood getting a hamburger when I started telling Moey I was looking to sell, and it all started from there."
After the sale went through, Mr Simonetta has worked with Mr Hallani and passed on his knowledge that has kept customers coming back for nearly 40 years.
"All my old staff have stayed who are very capable workers and good people, but I have taught Moey about our products, so they taste the same," he said.
"I loved associating with everyone and never thought I would sell, so I want to make sure the quality and reputation keeps going well into the future."
Impressed by the loyal customer base, Mr Hallani hopes to continue the strong reputation the store has.
"My parents had a shop before I was born so I have been in customer service since I was tall enough to see over the counter," Mr Hallani told the Weekender.
"When I talked to Sam and saw the potential with the customer base and the brand he has created, I decided to be a part of it and I really enjoy what I am doing."
2022 will see some changes to the shopfront and menu, but delicious food is guaranteed Mr Hallani said.
"Sam has taught me about the generous toppings and making sure we have a smooth transition with minimal change, but I will be adding my own modern touch with a new menu from next year," he said.
"The pizzas will stay the same, but I will be adding in-house made chicken wings, parmigiana, ribs, arancini balls, along with some drinks and desserts."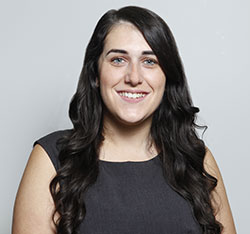 A graduate of Western Sydney University, Emily covers Local, State and Federal politics for the Weekender, as well as crime and general news.