Nepean Hospital's Maternity Unit has launched its 'Wrapped in Love' project to welcome newborn Aboriginal and Torres Straight Islander children into the community.
Local Wiradjuri artist Karen Lee designed the artwork 'Ngadhi-galila' that has been printed on muslin wraps which are being gifted to Indigenous babies.
The title translates to 'belonging to me' and encompasses the life of all babies, even those lost.
Aboriginal Caseload Midwife, Cindy Partridge, said the wraps symbolise the hospital's intention to build effective and ongoing relationships with Aboriginal and Torres Strait Islander people that often face health disparities.
"We're so excited to provide such meaningful gifts to new families. We hope that this project helps us to form strong relationships with our community and brings us one step closer to Closing the Gap," she said.
"Introducing ourselves to families early can help instill confidence in our health services and provides an assurance that we can deliver care that is high-quality, respectful and inclusive."
Walan-Bila Bell was the first baby to be presented with the new designed wraps.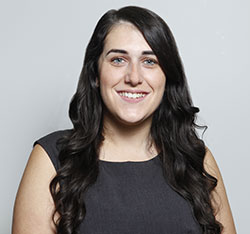 A graduate of Western Sydney University, Emily covers Local, State and Federal politics for the Weekender, as well as crime and general news.