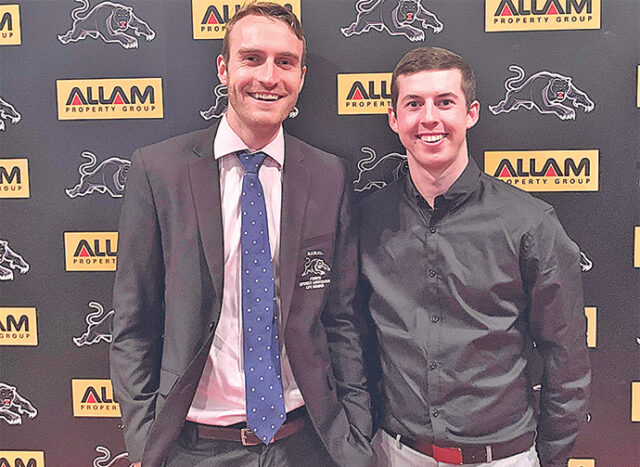 Two long-time local rugby league referees have been bestowed the highest of honours, named Life Members of the Penrith Referees' Association last Saturday night.
Experienced referees Luke Burton and Tom Stindl were presented with their well-tailored Life Membership jackets at the 2021 Penrith Referees' Association Life Members Presentation Night, which was held inside the Chairman's Lounge at BlueBet Stadium.
An audience of 120 members and guests were on hand for the ceremony, which was hosted by 7News Chief Rugby League reporter, Michelle Bishop.
Life Membership is awarded to a person who has had a minimum of 10 years consecutive membership or 15 years 'broken' membership with the Association.
Since 1970, there have been 52 Life Members of the Association, with names on the list including Penrith Referees' Chairman Gary Haines as well as current and former NRL officials Grant Atkins, Phil Haines, Rohan Best, Russell Turner and Jason Robinson.
Burton and Stindl were the latest faces to be added, following 17 and 14 years with the Association, respectively.
"Who would have thought way back in 2003-2004 when I completed my course at the old Panthers Academy across from Hickeys Lane that I would be here today because I definitely didn't think I would be," Burton said.
"My first thought once it was announced that I was the next Life Member was that I do not deserve such an award, then I immediately remembered that I have a receding hairline and I don't deserve that either," Stindl quipped.
"But honestly, I am very thrilled to be receiving Life Membership of the Penrith Referees' Association. I will remain forever grateful for the recognition that I have received here today."
In the night's other awards, Chase Hayward was named the Len Manuel Rookie of the Year while Ben Raymond took home the Reg Newsome Most Improved Junior Referee Award at the presentation.
Ethan Hawke won the Michael Grady Junior Merit Award, Mitchell Lothian was named the Fred Lucas Most Improved Senior Referee, and Cameron Turner took out the Jack Harris Senior Merit Award.
For his decades of service to the sport and 32 years as Secretary of St Clair Junior Rugby League Club, local legend Bill Borg was presented with a special Appreciation Award by Penrith Referees' Life Member and NRL referee Grant Atkins.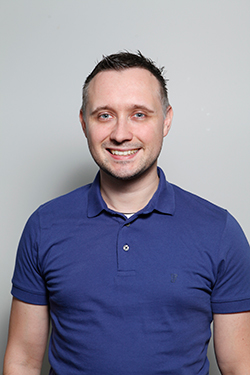 Nathan Taylor is the Weekender's Deputy Editor and Senior Sports Writer. He also compiles the weekly Chatter on the Box TV column. Nathan is an award-winning journalist, who has worked at the Weekender for a decade.