In a huge win for elite junior golfers, one of the world's top golf coaches will remain in Australia for a little longer yet after signing a new deal to remain based at Twin Creeks Golf and Country Club in Luddenham until 2026.
Known over the world as the 'Tour Coach', Ian Godleman has worked with, coached and helped some of the game's greatest players including Seve Ballesteros, three world number ones, a host of Ryder Cup and Solheim Cup players as well numerous champions on the European, Asian and American tours.
Godleman said he was "very happy" to remain at Twin Creeks and will continue to work hard with Australia's up and coming talent.
"It's different for me to do this but it's actually very motivating to be in a position to change people's careers and lives," he told the Weekender.
"Coming from Europe and spending a lot of time in the US, I have seen that some pathways for elite golf over here are, in many ways, restrictive and not always easy.
"So, I really feel anything I can do to get world-class information to these juniors at an early age is very important and in my position I feel almost obligated to do so and pass this on."
Godleman has coached on just about every major tour worldwide, however he was effectively grounded in Australia last year due to the pandemic.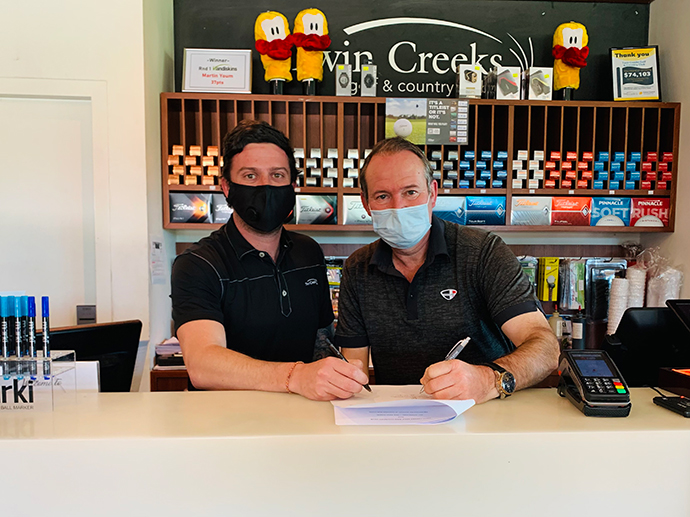 During this time of not being able to travel and coach on tour, it didn't take long for the world-renowned coach to build up a strong following of elite junior golfers – all of whom dream of attending US golf universities or being Tour professionals.
Many juniors are now travelling to Twin Creeks from all over the state just to be coached by Godleman.
"I have some really talented and committed young junior players coming for coaching and it's great to be able to pass on the Tour knowledge and experience I have," Godleman said.
They all work so hard and are helping to drive each other onto higher levels. I am trying to create a first-class work ethic and environment as they all want to be Tour professionals, so the quicker I can train them like top professionals, the stronger they will become in every sense."
The news of Godleman re-signing at Twin Creeks was quick to be acknowledged by top Australian and senior golfing figures alike.
"This is a great thing for Australian golf and especially for the up and coming elite players and would-be pros that are able to get to work closely with Ian," 13-time Tour winner, Brett Rumford said
Sydney-based European Tour player Dimi Papadatos was also thrilled.
"This is amazing for junior golfers and also Australian golf in general. For us to be able to keep someone of Ian's level here in Australia for another five years is just fantastic," he said.
"Ian has a global reputation as a top-class coach having worked with some of the best European players. This can only be a good thing for up and coming players wanting to turn professional. I can see him adding huge expertise and value to future golf development in Australia," former British Open winner, Karen Lunn added.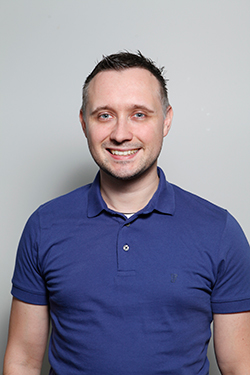 Nathan Taylor is the Weekender's Deputy Editor and Senior Sports Writer. He also compiles the weekly Chatter on the Box TV column. Nathan is an award-winning journalist, who has worked at the Weekender for a decade.