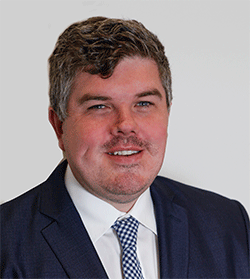 Usually when I write this final column of the year, I reflect on the 'incredible' 12 months that has just played out.
But if all those years were incredible, I have no idea how to describe 2021.
A surreal roller coaster would be putting it mildly.
It was a year in which Penrith was legitimately split in two as a harsh COVID-19 lockdown took hold, followed by a remarkable vaccine uptake that makes Penrith and the wider country a world leader in tackling the pandemic.
We had floods unseen in a generation, one of the biggest stories in a year full of yarns that shocked, inspired, saddened and moved us.
And on the sporting field, Penrith stood tall with the Panthers claiming the 2021 NRL Premiership, Jess Fox winning Gold in Tokyo, Pat Cummins rising to become Australian cricket captain and a host of other incredible achievements by teams and individuals.
Our little, or not-so-little, city at the foot of the Blue Mountains never fails to deliver big stories.
And here at the Weekender, we've loved bringing those stories to you. In fact it is a real privilege.
At a BBQ last weekend, I got talking to a bloke about a golf course in Sydney that is on the verge of selling out to developers.
Despite his best efforts to get community support, he knows this will likely go through to the keeper and be largely unnoticed until it's too late.
"Back in the day, you could go to the local paper. Now, it's like we don't have a voice," he said.
It made me realise how lucky we are here in Penrith.
You see in communities without a local paper, key issues and important stories simply don't get reported.
And that leads to people getting away with things they probably shouldn't, or those desperate for help unable to find it.
A local paper really is one of those "you won't realise what you had until it's gone" assets and many communities around Sydney right now are realising what they've lost when bigger publishers pulled the pin on hundreds of papers, and threw content online behind a paywall.
There's a lot that goes in to producing our print and digital news service each week, and I'd like to take the opportunity to acknowledge a few people as we reach the end of another year.
Firstly, a massive thank you to our team here at the Weekender, which in a year that forced us to adapt to new ways of doing things, shone through to deliver incredible results. Across our newsroom, production, sales and administration teams, we continued to kick goals even as the goal posts moved, and I appreciate everyone's efforts in 2021.
A special thank you to our CEO and Publisher Kathryn Garton for her ongoing support and commitment to the Weekender.
I'd like to pay tribute to all of our advertisers – big and small – who have partnered with us this year. Without you, we wouldn't be able to deliver the service that we do to the community.
In particular I want to thank those advertisers who stuck with us through the lockdown – we know times were tough, and your support was very much appreciated and noticed.
Last but certainly not least, I want to thank all of our readers across print and digital. Without you, we don't exist – and we're so thrilled that our readership continues to grow and thrive.
2022 promises to be an intriguing year.
COVID-19 is likely to still be a major talking point, and is set to continue to disrupt sport, events and social gatherings until such time we truly do 'live with the virus'. Hopefully the new year also brings with it the end of the mainstream media's irresponsible obsession with daily case numbers.
We have a Federal Election at some stage next year, likely to go down to the wire and potentially even deliver us a hung parliament. Can ScoMo produce another miracle or is it Albo's time?
Whatever the year brings, we'll be ready to bring it to you across all of our platforms.
Our last print edition of the year is out now and our first edition of 2022 will be out on Friday, January 21. Our office will re-open on Monday, January 17.
A limited digital news service will run on our website and socials across the summer period.
I hope you all have a tremendous Christmas, and I look forward to seeing you back here in 2022.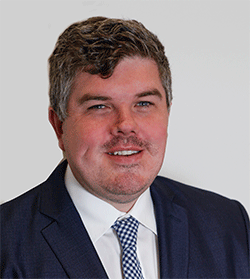 Troy Dodds is the Weekender's Managing Editor and Senior Writer. He has more than 20 years experience as a journalist, working with some of Australia's leading media organisations.