Local bus operator Busways is asking the community to jump on board its Christmas fundraising 'drive' for The Kids' Cancer Project.
A selection of buses on different routes around Penrith will be dressed up with decorations this festive season to spread some joy and help support curing childhood cancer.
The Kids' Cancer Project CEO, Owen Finegan, told the Weekender that the independent national charity relies on community donations.
"Our founder Col Reynolds was a tourist coach driver who saw two bald kids crossing the road out the front of Westmead Hospital, so he stopped to find out what was wrong with them and how he could help," Mr Finegan said.
"Starting 28 years ago, we now support bold scientific research that supports medical research to improve the survival rates for kids with cancer, as well as improving the treatments that can have life-long effects."
With Busways matching commuters' donations up to $5,000, Mr Finegan said Christmas is the perfect time to give.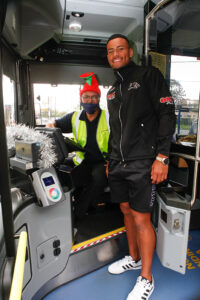 "Some buses will have tins but we will have QR codes in the buses until the end of the month for the community to scan and donate what they can, even if it is just a dollar," he said.
Grand Final hero, Panthers centre Stephen Crichton said he felt blessed to be asked to help promote the initiative as his father, Va'a Crichton, is a Busways driver.
"I feel really blessed to be a part of this, especially to have Dad working at Busways for the past 10 years and now having Busways link up with The Kids' Cancer Project to collect donations," he said.
"It's great to hear they're both working together to help our young kids and their future."
Donations can be made via a QR code on board the bus or online at bit.ly/3o95Am7.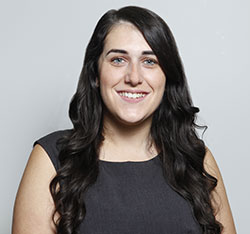 A graduate of Western Sydney University, Emily covers Local, State and Federal politics for the Weekender, as well as crime and general news.