Four years after the Chameleon Reserve masterplan was approved, Erskine Park residents are still awaiting Council's promised upgrades.
Last month, East Ward Councillor Tricia Hitchen formally requested Penrith Council look at bringing the project forward from its slated 2023 start date.
"These residents have been waiting four years for what is a beautiful masterplan with BBQs, sporting fields and shade and wonderful things, and we told them four years ago that we were going to give them this in return for reclassifying the land and they've had nothing," she said.
In 2016, Council reclassified six parcels of land, five in Erskine Park and one in St Clair, for residential use.
These included 9a Dilga Crescent, Erskine Park; Capella Street, Erskine Park; Pacific Drive, Erskine Park; 25 Chameleon Drive, Erskine Park; 73 Swallow Drive, Erskine Park; and 11 Ashwick Circuit, St Clair.
A Council spokesman said yet-to-be finalised property sales have caused the delay, but failed to disclose why the properties had not been sold to date.
"The development of the masterplan was forward funded in conjunction with the Open Space Reinvestment project with the related property sales yet to be finalised," he said.
"The masterplan can be implemented once the property sales go through and provide the required budget."
He said 2023 was a realistic start date.
"A decision of Council would be required to bring the masterplan project forward in the adopted budget," he said.
"2023 is a realistic start date based on current operating levels and the time required to detail and procure the project from the current masterplan stage."
Council has already forward funded $2.65 million in open space and public domain improvements across the area from the anticipated sale of the sites.
The remainder of the funds generated from the sale of the land will be directed towards the implementation of the Chameleon Reserve masterplan.
"Chameleon Reserve is highly valued by the Erskine Park community and has been identified for improvement," the spokesman said.
"The masterplan will guide the final outcomes for the area with the community's input already establishing improvements such as better pedestrian connections, cycle paths and through connections, active open space, playground and all-ages exercise equipment, informal park/dog exercise area, riparian corridor restoration and wetlands."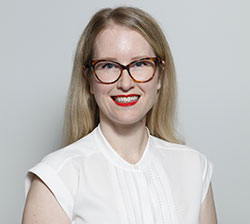 Alena Higgins is the Weekender's Senior News Reporter, primarily covering courts and Council issues.