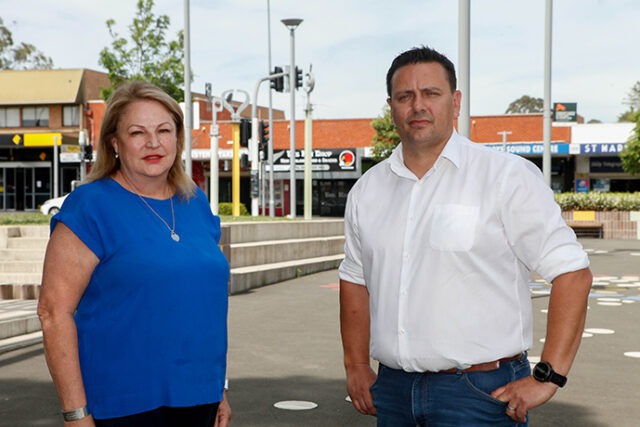 With the Western Sydney Airport and north-south metro less than five years away, Penrith Council is being urged to set its sights on St Marys.
Councillor Todd Carney said it was time Council focused more heavily on the future planning of St Marys, warning without proper direction it threatened to become a "hodge-podge".
"It seems since I've been on Council, a lot of it's been around the river, around Penrith, it's time to change our attention and actually start looking at St Marys because that is the next big thing, especially with the airport and the train line," he said.
"Let's not wait, let's spend the time now while we can and actually design this properly."
Deputy Mayor and fellow East Ward Councillor Tricia Hitchen, who has requested Council investigate a City Park for St Marys, agreed.
"When you look at all the things that are happening in Penrith at the moment, when you look at $24 million for the Regatta Park, $12 million for the City Park, $2.5 million for the Police Cafe, $10 million for the upgrades of Tench Reserve… $100 million on the Soper Place upgrade, and you look at what's happening at St Marys and we've got crickets out here," she said.
The Department of Planning, Industry and Environment (DPIE) said it was taking a "strategic approach" to ensure St Marys' fast growth was balanced with the right infrastructure "in the right place at the right time", including more open space for the community.
"We're working with Council, Transport for NSW, Sydney Metro, Land and Housing Corporation and other government agencies to prepare a strategic framework for St Marys to place on exhibition next year so the community can have its say," a DPIE spokesman said.
Council recognises the value St Marys plays as a strategic centre for the future of western Sydney, and alongside the Australian and State governments, is "investing heavily" in projects in the area, a Council spokesman said.
"Council's vision for St Marys is as tomorrow's central hub for jobs, infrastructure, development and population growth," he said.
"The projects highlight the scale and scope of investment happening to the east of Penrith's CBD, where Council alone is investing $34 million in upgrades including improvements to Queens Street (already complete), and the delivery of major recreational projects such as the new Gipps Street Recreational Precinct and upgrades to The Kingsway."
Transport-focused projects are also listed, including the approved Dunheved Road upgrade, the earmarked widening of Mamre Road, and the planned freight hub in St Marys.
In addition, the upgrade of the St Marys Commuter Carpark in Harris Street will deliver an additional 250 spaces.
With the metro underway, St Marys Town Centre Corporation Chair Martin Coote said private investment in St Marys Town Centre has spiked, reflected in property values and low vacancy rates.
"This is only the beginning of the journey and investors look to government as a barometer of growth and potential," he said.
"Right now, the most valuable contribution Council and the NSW Government could make is to outline firm plans for spending specifically in St Marys Town Centre and demonstrate a willingness to work with private investors so we stay on their radar."
Mr Coote said St Marys Town Centre needs a seat at the table throughout the planning process.
"Decisions made on our behalf and delivered as a fait accompli can negatively affect local businesses and the community," he said.
"A chance to contribute to a shared vision for St Marys will ensure properly aligned strategic outcomes and a better cultural fit for the area."
Londonderry MP Prue Car said "potential abounds" in St Marys and encouraged Council to "learn from the successes of revitalising the Penrith CBD and turn those efforts to St Marys".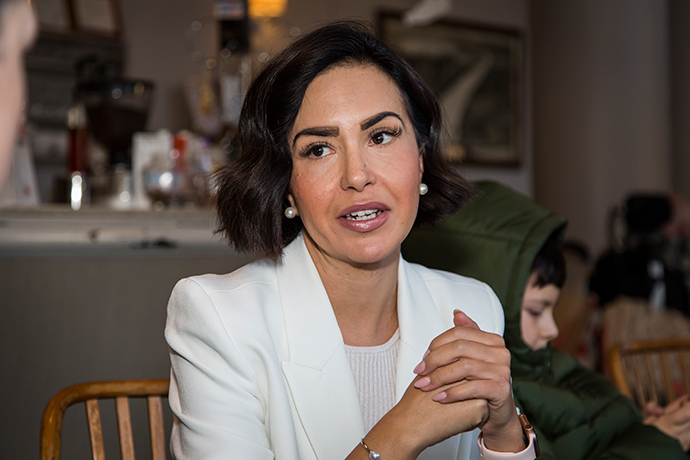 "Longer-term, revitalising the northern end of Queen Street alongside the new metro station will be a priority," she said.
"It's a great location for more outdoor dining options like we now see in Penrith."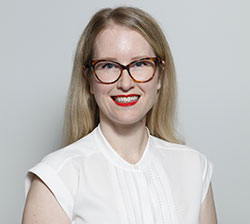 Alena Higgins is the Weekender's Senior News Reporter, primarily covering courts and Council issues.