At the 11th hour, on the 11th day of the 11th month, the community is encouraged to pay their respects to those soldiers who died fighting to protect the nation.
Proud of their lasting legacy
In the lead up to Remembrance Day, members of Penrith RSL Sub-Branch are reflecting on their own experiences serving and the importance of the day.
A founding member of the Branch, 82-year-old Clive Connors joined the Army as an apprentice in 1954, just three weeks before his 15th birthday.
"We listened to the stories of those who had gone before and come back so when I got to do my first trip to Malaya (Malaysia) at only 19 I was busting to go," Mr Connors said.
"I did 23 years all together but I went to Vietnam for all of 1970 which had some scary times but it was a good experience overall."
John King was called up for National Service in 1970 as a driver for the Royal Australian Army Service Corps and also served in Vietnam.
The 73-year-old from Jamisontown said he is proud of the legacy set by his family.
"My grandfather fought in France, I lost my uncle in the Pacific, my brother was in the Navy and now my son is in the Air Force so there is a strong lineage but I always thought if they did it so can I," Mr King said.
"It was a little difficult coming during the moratorium movement but I was with a great bunch of blokes that were regular army and NASHOS that all did our job to the best we could."
Penrith RSL Sub-Branch Vice President, Peter Ward had a different experience as he joined the Citizen Military Forces (CMF) at just 19 and supported troops in Vietnam.
While there will only be a restricted invitation only service held at Memory Park on November 11, the 74-year-old from Emu Plains said it is important to honour past and current serving Defence members.
"Remembrance Day for me is about looking back at my long family history that covers three generations including my grandfather and great uncles that enlisted in 1915 and served at Gallipoli," Mr Ward said.
St Marys veterans prepare to reflect and remember
St Marys Sub-Branch will pause in person on November 11 and reflect on the sacrifices made by the men and women who served before or with them.
The veterans will be holding a COVID-safe Remembrance Day service after the pandemic put a stop to last year's ceremony.
St Marys Sub-Branch Honorary Secretary, Tony Fryer told the Weekender that it is important that service personnel are remembered by the community.
"When you realise that over a 100,000 Australians have been killed in battle and many more wounded in conflict fighting for the country it is only right those people be remembered for making the ultimate sacrifice," Mr Fryer said.
"I've got half a dozen mates who I served with in Vietnam that have departed due to their service who I reflect about, along with my great uncle, my father and grandfather who did their bit in a military capacity."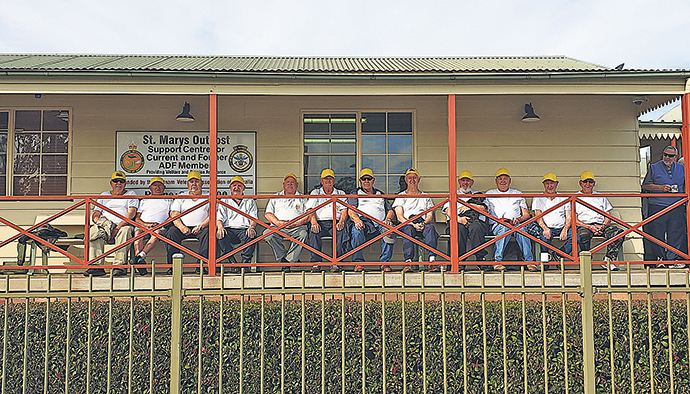 Sub-Branch member, Bill Johnson spent six months in Vietnam and served a total of 34 years as part of the National Servicemen and the Citizen Military Forces, which is known today as the Army Reserves.
Mr Johnson said sharing the stories of past and current serving members is a vital part of commemorating their efforts.
"We wouldn't have this lifestyle if they didn't do what they did and unless we keep telling the stories no one will know what came before what we know now," Mr Johnson said.
"I love seeing all the kids at the services because they are still a bit young but will hopefully remember as they get older the silly old buggers who turned up and what it all meant."
Mr Fryer said the service at the St Marys Diggers and Band Club will be restricted.
"We will be doing it with COVID-safe guidelines so will most likely be able to have up to 200 people in the main area that will have to show proof of vaccination," he said.
"It is certainly moving towards getting back to our normal services though and hopefully by ANZAC Day we are free to have our usual thousands of people which will be terrific."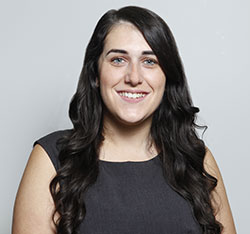 A graduate of Western Sydney University, Emily covers general news and politics for the Weekender.