Local police communications operators are speaking out against a planned proposal to move their jobs answering Triple Zero calls to the Sydney CBD early next year.
Up to 70 staff members were informed via email last Tuesday that the Penrith Radio Operations Centre (ROC) would be closed and the team would be relocated to the Sydney Police Centre in Surry Hills.
An operator, who wishes to remain anonymous, said adding extra hours of commuting to 12 hour shifts, did not make sense other than being a "cost cutting exercise".
"With bushfires and COVID we have worked so hard for two years and they thank us by saying we are closing your centre with no consultation but everyone wants to work out west where they live," he said.
"Having police communications in a central spot is not a good idea in case of incidents like terrorism and they will end up having huge gaps in staffing numbers if we all leave."
Another operator, who also did not want to be named, said she was absolutely "shell shocked" when she was notified.
"As a sole parent managing work and young children at Penrith was sometimes difficult but the extra travel time, before and after school care and extra costs of travel like parking will be absolutely unachievable," she said.
"In the current climate and with such short notice I am not sure how I will find a new job but myself and I am sure a fair few others will have to if this goes ahead."
A NSW Police spokesperson said the proposed move is required to consolidate radio operations and support the field.
"The current ROC space will be utilised to accommodate additional first response police at Nepean PAC," the spokesperson said.
"Staff have been invited to provide any feedback regarding the proposal by Tuesday, November 30."
The Public Service Association has lodged a dispute over the announcement and Assistant Secretary, Troy Wright said the decision will put the state's Triple Zero operations at risk.
"On any given day Police Radio Operators could be fielding calls from the public on domestic violence, heart attacks, arson, or a woman in labour," Mr Wright said.
"We are at risk of losing lose our emergency call experts, who go through 12 months of training and have years of workplace experience."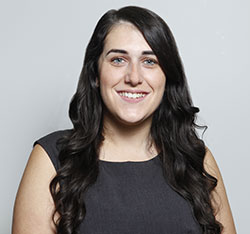 A graduate of Western Sydney University, Emily covers general news and politics for the Weekender.