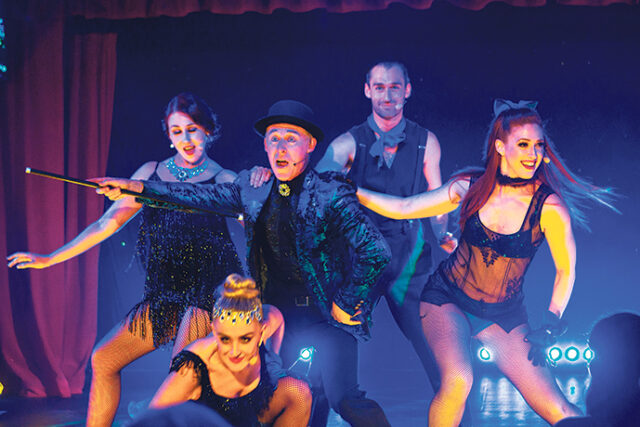 After being forced to stop in June due to COVID, the curtain will be raised once again for a song and dance spectacular in Parramatta.
'Spiegelesque' will return to Riverside Theatre at the end of the month, transporting audiences to a captivating and joyous world of entertainment.
Described as showbusiness royalty, Wayne Scott Kermond, who is a fourth generation performer, is the star and creator of the show that combines burlesque, cabaret, circus tricks and comedy.
After a longer than usual intermission, Wayne told the Weekender that he is very eager to get the show back on stage.
"We all knew we would come out the other end of the lockdown but the matter of when was a difficult thing… it was a long interval so we are looking forward to doing our second act if you will," Wayne said.
"I am feeling a little nervous and rusty but also pure excitement. We had great responses from those who saw the show in June and loved it, so it will be great to get that reaction again."
With direct links to vaudeville entertainment, the variety show has a modern twist.
"Most cabaret shows are usually single acts but we have a loose storyline where I play a naughty and nice but mad emcee called 'Vayne', who takes people on a journey as if we are in a Spiegeltent," Wayne said.
"We create this lovely old world feeling of a cabaret show but with a contemporary flair that has lots of laughs and interactions with the audience for two hours."
With elements to fascinate a wide demographic, Wayne said live performances are needed more than ever.
"The wide demographic is because we are a bit old school but very contemporary and we don't offend anyone. It is naughty but lots of fun," he said.
"Nothing beats a live experience connecting with performers and 'Spiegelesque' creates a world to take people away from what is happening in the world."
'Spiegelesque' will be on at Riverside Theatre in Parramatta from November 25 to December 5. Tickets are from $41. To book or for more information, call 8839 3399 or visit www.riversideparramatta.com.au.
The Weekender has two double passes to give away for the show on Thursday, November 25 at 7.30pm. To win one, email [email protected] with 'Riverside' in the subject line. Entries close Sunday, November 14 and winners will be notified by email. Terms and conditions are available at www.westernweekender.com.au.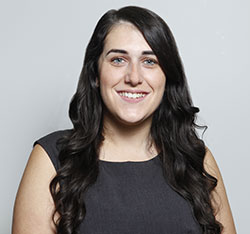 A graduate of Western Sydney University, Emily covers Local, State and Federal politics for the Weekender, as well as crime and general news.