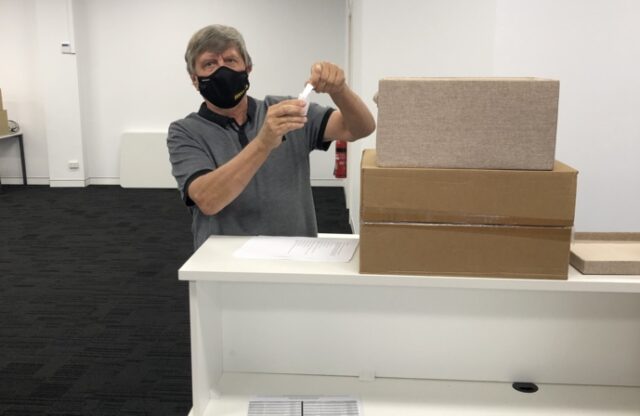 The all-important ballot draws for next month's Penrith Council elections have taken place.
Three draws were undertaken by Returning Officer Peter Herrmann this morning to determine the ballot order for candidates in each of Council's three wards – North, South and East.
The majority of lead candidates were in attendance to witness the event, which took place exactly a month out from the December 4 elections, where five Councillors will be chosen to represent each ward for the next three years.
In a win for Independents, each ballot paper will feature Independent groups in the first two columns, with candidates and parties in 'pole positions' historically able to snag extra votes from apathetic voters.
The North Ward draw saw Independent candidate Tyler Wheatley pulled out first, nabbing the coveted 'Group A' position.
Independent Councillor Kevin Crameri secured 'Group B', Labor Councillor John Thain 'Group C', while Independent Councillor Marcus Cornish and Liberal Councillor Ross Fowler walked away with 'Group D' and 'Group E' positions respectively.
In the hotly-contested East Ward, Independent nominees again scored top spots, with Sascha Vukmirica and Melanie Holdsworth drawn out first and second, earning them 'Group A' and 'Group B' places respectively.
'Group C' position went to Australia First Party's Lili Orrock, while Labor Councillor Todd Carney secured 'Group D'.
Independent candidate Marlene Shipley and Liberal Deputy Mayor Tricia Hitchen will bring up the rear on the East Ward ballot paper, occupying 'Group E' and 'Group F'.
For South Ward, Independent Councillor Jim Aitken and Independent candidate Susan Day were drawn first and second, followed by Liberal Councillor Mark Davies in third spot.
Labor Mayor Karen McKeown was drawn out forth, earning 'Group D' position, while Independent candidate Abigail Nash, who is running alone, was pulled out last.
The leading candidates, who occupy number one spot on their group ticket, are running with four other nominees, with voters able to vote either above the line or indicate their preferences for certain candidates below the line.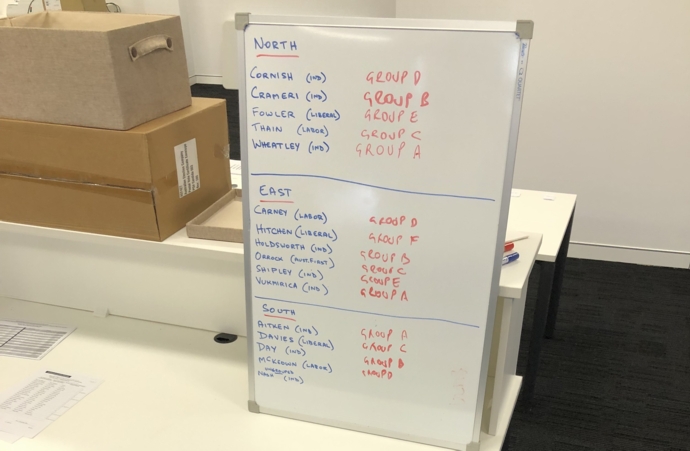 North Ward is currently represented by Councillors Cornish, Crameri, Thain, Fowler and Labor's Aaron Duke.
East Ward is represented by Liberal Councillor Bernard Bratusa, Hitchen, Carney and Labor Councillors Robin Cook and Greg Davies.
Councillors Aitken, Brian Cartwright, Mark Davies, McKeown and Labor's Kath Presdee currently represent South Ward.
Councillors Cartwright, Duke and Greg Davies are not contesting the election.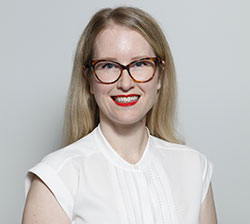 Alena Higgins is the Weekender's Senior News Reporter, primarily covering courts and Council issues.