"True local representation" is what two Independent candidates are promising to deliver if elected at next month's Penrith Council elections.
Claremont Meadows resident Melanie Holdsworth, who is vying for a East Ward seat, believes the majority of Councillors who represent a ward should live in that ward.
"I've lived in this end of Penrith since '87 and St Marys was a bustling place and I've watched it go down and down and down," she said.
"I put it down to, honestly, that there isn't loud enough voices coming from this end of Penrith who are willing to put the voice of the local people and the needs of this community over State and Federal policies and practices."
Ms Holdsworth hopes to reinstate an Independent to East Ward's ranks, which has spent the last five years without an Independent representative since the retirement of Jackie Greenow at the last election.
"At the end of the day, if you live in a ward you see different things than if you just come in as a visitor, even if you have a business here," she said.
This was no more evident than living through COVID lockdown.
"We were the only ward that locked down as an Area of Concern, and for me, I think us living through that, we couldn't go to the river and walk, we couldn't go to the Mountains and have a hike, that's not in our five kilometres," she said.
"What it highlighted to us was really the lack of what's been done over the 20-plus years in this end of Penrith."
Independent candidate Sue Day, who hopes to win a seat on South Ward, agrees.
"If you're a local you know the needs, you're living it," the South Penrith resident said.
"You're interacting in the community because that's what local representation should be about."
Earlier this year, Independent North Ward Councillor and Llandilo local Kevin Crameri claimed the ward system was being "abused".
At the time, a Council spokesman confirmed only six of Penrith's 15 incumbent Councillors lived in the ward they represent.
Local Government elections will finally get underway on December 4.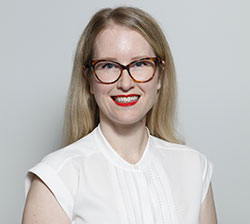 Alena Higgins is the Weekender's Senior News Reporter, primarily covering courts and Council issues.