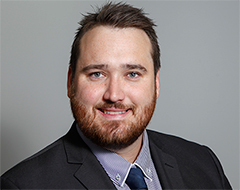 Responding to the emergence of fake COVID-19 vaccination certificates across the State, the New South Wales Government has amended Public Health Orders to put in place punishments for people who produce or attempt to use fake vaccination certificates.
The current Orders restrict many societal freedoms like attending pubs, clubs and restaurants and other gatherings to those who have received two doses of an approved COVID-19 vaccine. This has led to multiple websites emerging whereby people who are not double-vaccinated can input certain data following which a fake vaccine certificate will be generated.
While the relevant security features (for example, QR code technology) of the legitimate certificates does not yet appear to have been able to be replicated, the fake documents, which look very similar to the legitimate ones, can be utilised to gain entry into venues that rely on a security guard or COVID marshal simply citing the COVID certificate.
The differences in appearance between the legitimate and fake certificates are so minor that it is unlikely they would be picked up, particularly in a scenario where there is a large amount of people trying to gain entry into a venue at the same time, for example, at a busy restaurant or pub.
The government has added the following to existing Public Health Orders:
"A person must not provide, display or produce to another person information or evidence, including vaccination evidence, purporting to show the person is a fully vaccinated person, unless the information or evidence is true and accurate."
A person who breaches this Order may face fines of up to $11,000 and/or six months in prison. There is also carry-over sanctions in the form of a further penalty of $5,500 for each day the offence continues.
The government's decision to impose sanctions on people who produce false vaccination documents is a logical and consistent one. Fines have existed to deter members of the public from breaching the Public Health Orders since the pandemic began, with respect to things like Stay-at-Home Orders and the like. It makes sense that a person who deliberately forges a document to try to circumvent a Public Health Order should be exposed to significant legal repercussions.
Irrespective of your stance on COVID-19 vaccines generally, this is a matter of law, and the legal system needs to be able to penalise people who breach it.
It is not a matter of opinion, nor one of human rights or civil liberties. A law/order exists, and members of society have to follow it or they face the consequences just like they would if they received a speeding ticket for exceeding the speed limit.