A man from Emu Plains has been charged after fraudulently claiming $85,000 in bushfire and COVID-19 disaster relief payments.
In February, officers attached to Nepean Police Area Command established Strike Force Landa to investigate reports a man had attempted to lodge a number of fraudulent payment applications from charity organisations and the NSW Government.
During the investigations, detective identified that between February and October 2020 the man had allegedly tried to obtain $550,000 worth of payments, but was only successful in claiming $85,000.
The 36-year-old was arrested about 7am today, at an address on Pellatt Place, Emu Plains and taken to St Marys Police Station.
After speaking with police, he was charged with 28 counts of 'dishonestly obtain financial advantage etc by deception (Attempt)', and '13 counts of dishonestly obtain financial advantage etc by deception (Actual)'.
Nepean Police Area Command Crime Manager, Detective Inspector Jason Pietruszka told media today that police were alerted from Government organisations due to the sheer number of applications made by the man.
"He obtained 30,000 from the NSW Government…the Government was able to stop some payments applications as it was quite clear he was not eligible but he was successful with some," Detective Inspector Pietruska said.
"What is more concerning is that he was successful in obtaining money from charity organisations which is a disgusting offence, that money is meant to be for people who are in need."
With $55,000 claimed from the Red Cross, St Vincent de Paul's and The Salvation Army, inquiries are continuing to see if any of the money can be recovered.
"Inquiries regarding recovery of the money will continue through various banking agencies," Detective Inspector Pietruszka said.
"When you start targeting charity organisations I think you are the lowest of the low. This individual has been caught and will be put before the court and dealt with swiftly."
The man who is believed to be known to police was refused bail to appear at Penrith Local Court today.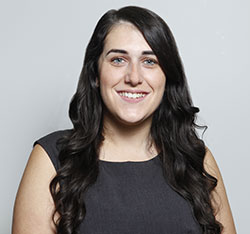 A graduate of Western Sydney University, Emily covers general news and politics for the Weekender.