Audiences are invited on an extraordinary adventure as 'The Little Prince' returns to western Sydney direct from France next year.
The grand-scale performance will be at West HQ's Sydney Coliseum Theatre from January 1, 2022 for a strictly limited three week season.
Associate Producer, Catherine Haigh told the Weekender that the innovative stage production comes from a much loved tale.
"The book was a French novella written in 1943 that was written as a children's title but took people's hearts on a much broader scale, selling over 200 million copies and it is the second most translated book in the world under the Bible," Ms Haigh said.
"It is a tale of a little prince who traverses different planets looking for purpose, meaning and true love… the fascinating thing is that it resonates with someone who is seven, 17 or 70 as you meet the varied and vibrant characters he meets upon his journey."
A multigenerational experience, Ms Haigh said the integrated modern elements provide a feast for the eyes.
"It is a classic tale but there is a level of innovation with video mapping and projections so when you sit in the theatre it becomes an immersive experience which speaks to both children and adults," she said.
"It is vivid and lush and you move relatively quickly through different characters and places with everything from contemporary dance to parkour and acrobatics."
After the COVID-19 pandemic shut down theatres and the world for some 18 months, this show will welcome the first major international touring cast back to the country.
"The show debuted in Paris and sold out then came to the Opera House and was again a sell out but because of COVID we felt we had unfinished business as there was still an overwhelming demand," Ms Haigh said.
"To be able to bring an entirely international cast of first class calibre performers post-COVID is so exciting and we are thrilled to be able to provide a hero product to a hero venue."
If you are after a date night idea or family activity that will capture your heart and imagination, delve into the arts and secure a ticket to the must see show this summer.
'The Little Prince' will be on at Sydney Coliseum Theatre in Rooty Hill from Saturday, January 1 to Sunday, January 23. Tickets are from $89.00. To book or more information call 9851 5912 or visit sydneycoliseum.com.au.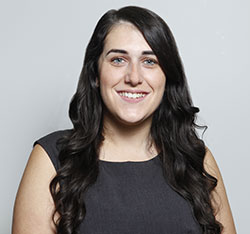 A graduate of Western Sydney University, Emily covers Local, State and Federal politics for the Weekender, as well as crime and general news.