You may have seen members of the Nepean Ulysses Club around town but there is much more to this motorcycle group than meets the eye.
The not-for-profit organisation is seeking those who like to socialise with the wind in their hair and giving back to the community.
Established in Sydney in 1983, the Ulysses social club now has around 130 branches across Australia and 15 overseas.
Nepean Ulysses Branch President, David Schoer said the requirements for the local group, which has been around for 28 years, are pretty simple.
"The only criteria to join the club is being above 40 and having an interest in motorcycles," Mr Schoer said.
"Our meetings are now held on the third Tuesday of the month at Nepean Rowers, at 8pm and we meet every Sunday at McDonald's at Panthers to ride."
Mr Schoer said a less known fact about the club is its fundraising aspect.
"We do our social rides for fun but we also do charity rides and fundraising through barbeques at Bunnings or at motorcycle accessories stores," he said.
"The Ulysses Club Arthritis Research Fund is something not a lot of people know about but where the majority of the money the club raises goes."
With different adventures to take part in, the Nepean branch is looking for new members to join.
"We do have a lot of senior members well into their eighties and nineties but a lot have moved on to other areas or that nomad lifestyle as they get older," Mr Schoer said.
"A lot of people don't know about what we do and you need new people to keep things going so we are looking for like minded social people."
There is a fee to join but Mr Schoer said all of the benefits far outweigh the cost.
"It is $140 for the first three years but you get discounts at motorcycle accessory shops, rebates on training courses and even cheaper insurance as a result," he said.
"We travel all over to Kiama, Nowra, back through Kangaroo Valley or places like Robertson and even other states so you get to see different parts of the country you might not have thought about doing otherwise."
For more information on how to join, visit Ulysses.org.au.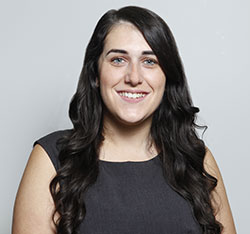 A graduate of Western Sydney University, Emily covers general news and politics for the Weekender.