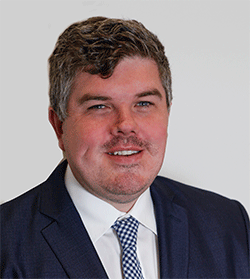 The hypocrisy of Channel Seven
By now you've probably seen or heard about 'that video' posted by reality star turned actress Sam Frost.
It was a bizarre vaccination rant ahead of NSW opening up again on Monday, where she revealed she hadn't had the jab for "good reasons", but not good enough to share (she doesn't have to, of course, but then why post the video in the first place?).
The video, in which she dared to use the term 'segregation' in relation to the rules that currently apply to unvaccinated people, was swiftly deleted once the predictable backlash began.
"This isn't 1950s Alabama. You ain't Rosa Parks," said author and journalist Antoinette Lattouf in response to the video.
The reality is this: Anyone with legitimate medical reasons for not having the vaccine can get an exemption, and enjoy the same freedoms as vaccinated people can at present.
If you can't get an exemption, your reason isn't legitimate, or you're simply choosing not to get the vaccine. Your choice, indeed, but all choices come with consequences. At present those consequences, short term as they are, are designed to protect you and the wider community as a whole, and to reward those who put society above self.
But what interested me most about the response to Frost's video was the reaction of her employer, Channel Seven.
"Sam Frost continues to work on 'Home and Away' and follows the safety protocols in place," the network said.
Fair enough, I guess, but I find Seven's approach intriguing.
A few weeks ago, it removed news presenter Georgia Love from the air after she posted an inappropriate joke on social media, and swiftly apologised.
The joke was in bad taste and that was essentially Love's crime.
Using the word 'segregation' is also in bad taste, but the network should in addition be concerned about Frost's views and the way she's using her profile it helps create and maintain.
It appears Seven has taken two very different paths in how it deals with awkward and inappropriate behaviour.
I'd be feeling pretty dirty if I was Georgia Love right now.
Lockdown, you will be missed
And just like that, normality returns.
A visit to Mum. The official opening of Five Guys on Monday. Another opening at Henry's Bar & Grill on Wednesday.
My morning coffee shop has the chairs and tables out again.
Sydney emerged from lockdown on Monday, but I have to admit, I'm going to miss it… well, some of it, at least.
My tongue is planted firmly in my cheek with the sub-headline and that last paragraph.
Of course we want our freedoms back. Of course we want people back in work, at events and seeing family again.
But there were some elements of lockdown that offered certainty… a weird word to use in uncertain times.
I'll miss the takeaway from my favourite restaurant, the quieter roads and the newfound 'home' routine.
I'm glad we're open again, but I have to say, it wasn't all bad. Perhaps we can aim to enjoy the best of both worlds?
Lesson learned, but give them a break
Much has been said about the way the Panthers partied last week following their Grand Final success over Souths.
To be honest the negative stories were going to flow even if the team put on their best tuxedos and had a formal dinner to celebrate the win.
That's just the narrative at the moment, bizarre as it is.
But that narrative was helped along with the Tyrone May Instagram post, the broken trophy, Nathan Cleary's mates breaking border rules and Viliame Kikau's rather cringey social media videos and mocking of the Rabbitohs.
Let's deal with the Tyrone May post first: someone at Panthers needs to grab this bloke by the scruff of the neck and shake some sense in to him.
May is not, never has been and never will be the victim in the whole sex tape scandal. If he doesn't understand that, the Panthers should have the guts to show him the door. His is not the kind of attitude that should be associated with the jersey or the club's proud history.
For some reason, best known to others, the club has a high opinion of May. I accept rugby league is a game of second and third chances but the person getting those chances must understand the impact of their past actions.
As for the rest of the week's festivities, party on. These are young blokes celebrating the greatest achievement of their lives.
The broken trophy is disappointing but it's drawing a long bow to suggest deliberate disrespect was shown.
Let them have their moment.
As fans, they gave us ours.
Lighten up, folks.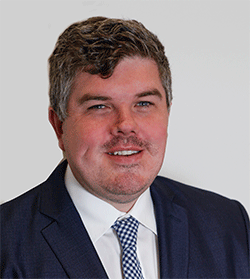 Troy Dodds is the Weekender's Managing Editor and Senior Writer. He has more than 15 years experience as a journalist, working with some of Australia's leading media organisations.