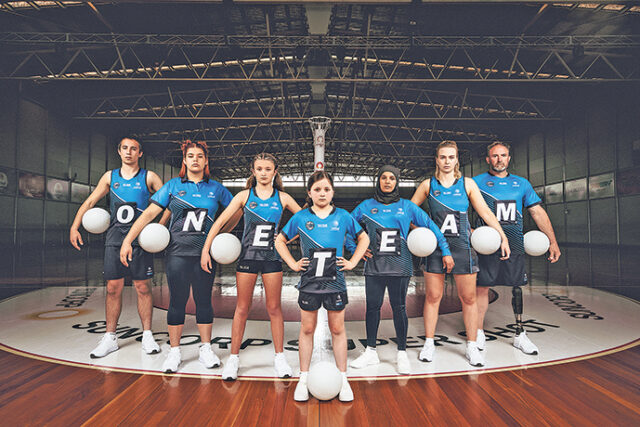 Jamison Park Netball Complex could look very different next winter, with Penrith District Netball Association getting behind an initiative described as a "watershed moment" for the sport.
Last week, Netball NSW announced the launch of a new range of apparel designed to provide a more inclusive and welcoming environment for people of all ages, gender identity and cultural backgrounds.
It means – for the first time ever – Penrith District Netball Association and its 20-plus clubs will allow players and umpires to ditch the traditional netball dress and wear shorts, pants or a polo shirt during the popular winter season.
The uniforms (pictured above), launched in conjunction with apparel partner Valour Sport's ONE TEAM initiative, are the culmination of a body of work undertaken by the organisation after Netball Australia's State of the Game Review.
The Review, which was chaired by Australian Diamond and Swifts legend Liz Ellis, highlighted that a lack of flexibility regarding uniforms was proving to be a barrier to many in the community taking up, or continuing their involvement in, netball.
Netball NSW's long-term hope is that all clubs and associations will adopt a mix-and-match approach to netball uniforms to ensure grassroots participants feel comfortable when taking to the court for their local teams.
Netball NSW CEO Tain Drinkwater said a flexible approach to uniforms was vital to ensure the game's continued growth and broadening its appeal.
"Netball NSW believes that all participants should, as far as possible, be supported in wearing a uniform that allows them to participate in netball in the manner in which they feel most comfortable," she said.
"Contrary to popular belief, the rules of netball do not indicate that a registered playing uniform must be a dress."
Locally, Penrith District Netball Association is "totally in favour" of the inclusive uniform initiative, with President Joy Gillett already making changes to the association's by-laws.
"Already this week we changed one of our by-laws to allow players and umpires to wear shorts, so we've made the first little step in implementing it, becoming inclusive with uniforms," she told the Weekender.
"There's been a call for inclusive uniforms for the past couple of years… and I think once everyone starts wearing a polo shirt and shorts and accepting the rule, we'll wonder why we didn't do it earlier."
Local netball clubs are predicted to see a boost in registrations as a result of the initiative, with Gillett expecting to see players wearing a variety of uniforms as early as next season.
"A lot of our players, especially the younger ones, still like to wear the dresses, so we'll allow mixed uniforms in the team. It means you may have one or two players wearing shorts, with the other players in the team wearing dresses," she said.
"We'll be starting that from next year but it's now up to the clubs to incorporate it and start looking at adding new items to their uniform list."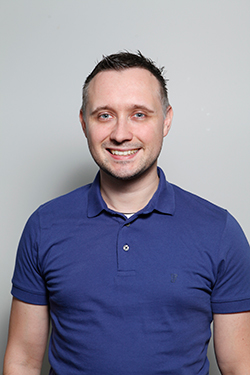 Nathan Taylor is the Weekender's Deputy Editor and Senior Sports Writer. He also compiles the weekly Chatter on the Box TV column. Nathan is an award-winning journalist, who has worked at the Weekender for a decade.