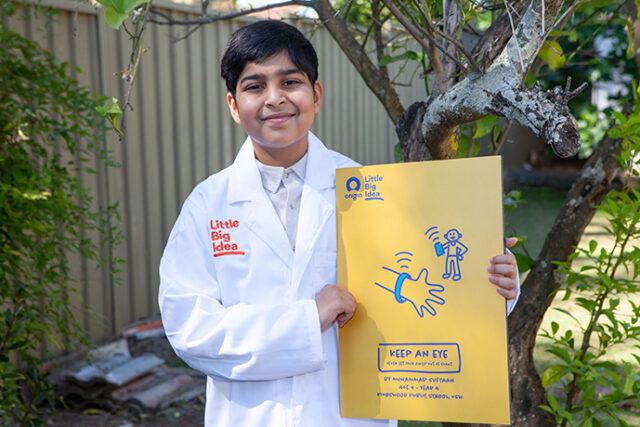 Muhammad Sufyaan might only be nine-years-old but this young inventor has a bright future ahead of him.
The Year 4 Kingswood Public School student is amongst 12 finalists from across Australia in the Origin Little Big Idea competition.
Applying for the first time this year, Muhammad was selected from more than 1,100 entries for his innovative idea.
"I like coming up with different ideas and especially want to help in life with human beings and also keeping animals safe from hazards," Muhammad said.
"Recently a three-year-old non verbal child went missing and was found alive luckily after three days but it seriously got me worried and I started thinking of the idea."
The idea, titled Keep an Eye is an arm band designed to prevent children from going missing on large properties.
It features geo-location technology that alerts parents when their child moves beyond 500 metres of their home and if the parent is unresponsive, it will automatically send an alert to the police to inform them of the child's location.
Receiving $1,000 and a one-on-one mentoring session from one of the competition's judges to help evolve his idea, Muhammad is now in the running to win $10,000 when winners from three age groups are announced in November.
Muhammad Waseem said he is extremely proud of his son who has always been interested in inventions.
"He always shares news with me about inventions and has ideas to design different things but he was very upset when he heard about the child getting lost as he is eldest with two younger brothers," Mr Waseem said.
"He worked very hard on the idea which I also think would be beneficial for pets or disabled and elderly people so I have no doubt that he and my other boys will make our family and Kingswood proud as they grow up."
Little Big Idea judge Dr Jordan Nguyen said he was blown away by the entrants' bold thinking and creativity right across the competition.
"The extraordinary talent in this year's cohort has made it one of the trickiest years to judge," Dr Nguyen said.
"It's awe-inspiring to see how young Aussies are considering the world around them and how their invention could help make for a better future."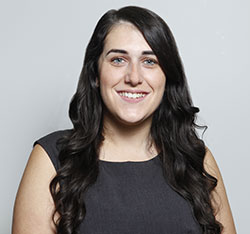 A graduate of Western Sydney University, Emily covers general news and politics for the Weekender.