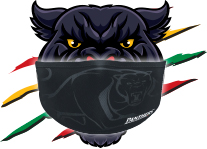 The party continues in Queensland
Penrith players partied well into the early hours of the morning following their Grand Final win over South Sydney, even taking the Provan-Summons trophy for a visit to the beach.
The celebrations went from the field to the dressing sheds, where plenty of champagne was spilled and beers consumed. There was some quiet reflection on the centre of Suncorp Stadium afterwards before the party took hold – first an official function and then after parties, and more after parties (many of which have continued well into the week).
I'm told Viliame Kikau and James Fisher-Harris were best on ground.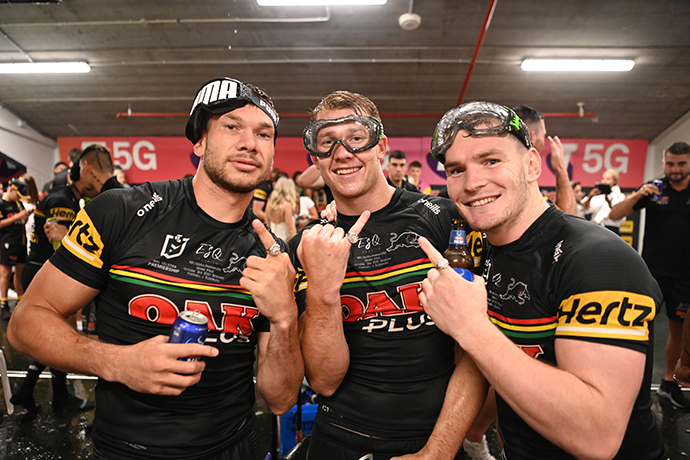 Penrith celebration faces a few hurdles
The focus for fans has very much turned on when there will be a celebration with the team here in Penrith. That's likely to still be some weeks away and there's a whole lot of issues to navigate.
Many of the players are staying in Queensland for a few weeks. Then there's the vaccination issue – not all players have had the jab, throwing their ability to attend celebrations into question. Throw in player holidays and it's not the easiest thing to navigate.
There will be a celebration – but there's a bit to work through first.
May's post leaves sour taste
If there was a sour point to the celebrations it was an unnecessary Instagram post from Tyrone May, who seems to have determined he was the victim in the whole sex tape saga of 2019.
"And the dirt that they threw on my name/turned to soil and I grew up out it/time for y'all to figure out what y'all gon' do about it," May wrote on Sunday night – including a picture of himself and coach Ivan Cleary outside court during his trial.
You dug your own dirt, Tyrone. It's incredibly disturbing to see him play the victim. Even more disturbing is the huge support he got on the post from some of his teammates.
View this post on Instagram
Ivan right to stay off the air
It was almost laughable to hear Triple M and Fox Sports commentator James Hooper having a whinge about Ivan Cleary refusing to appear on Triple M in the lead-up to the Grand Final.
"Penrith fans are entitled to hear from their coach but I think he's done himself a disservice," Hooper said. Fox League tweeted out the comments, along with a post, "Ivan Cleary has kept quiet all week".
But Cleary had held two press conferences in the space of 24 hours prior, so the fans heard from him plenty.
Hooper and other Triple M contributors have been far from supportive of Cleary for some time now. To think he's going to happily pick up the phone and chat in the lead-up to the biggest game of his career shows an over-inflated sense of entitlement from some of those covering the game. Hiding behind the "fans deserve it" line doesn't cut it, either.
Time for more changes at Nine?
There's some big changes ahead when it comes to Channel Nine's coverage of rugby league. Peter Sterling has retired, while Ray Warren is nearing the end of his glittering career in the commentary box.
You also have to wonder where Phil Gould's future lies. He spent several minutes complaining about a correct decision (the chargedown call) in the Grand Final. Fox League's commentators acknowledged it was the right call and moved on straight away.
Gould is passionate about the game but his opinions and regular unhappiness that the rules are followed divides the fans and is so frustrating to sit through.
Cleary family feel plenty of vindication
Make no mistake – Sunday night's win meant everything to the Cleary family. Ivan put his reputation on the line when he quit the Wests Tigers to rejoin Penrith, and his family felt much of the pressure.
Even some Penrith 'supporters' online were scathing of the Clearys, particularly in 2019, failing to see the bigger picture while hiding behind their keyboards patting themselves on the back. Seeing the family celebrate together on Sunday night was very special.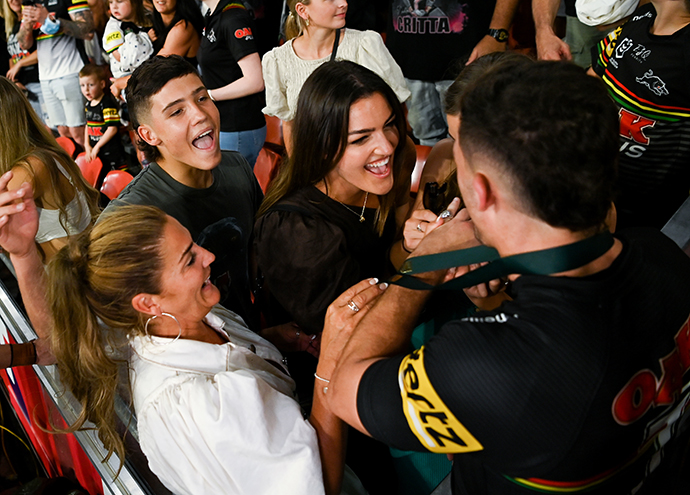 Huge TV audience for decider
Channel Nine would be over the moon with the Grand Final ratings. The historic match was the most watched NRL Grand Final in five years, achieving a cross platform audience across Channel 9 and 9Now of 3.596 million.
9Now secured the biggest ever Live BVOD audience in Australia with an unprecedented 363,000 tuning in to watch the Panthers claim rugby league glory.
Cocktails a little off brand
It was great to see the community's cafes, pubs and restaurants getting behind the team last weekend with Panthers-themed food and drinks. I did have to chuckle at Emu Hall though – they named a couple of cocktails after players who famously don't drink alcohol.
Bookies back Panthers to go back to back
The dust is only just settling on the Panthers' Grand Final victory, but that hasn't stopped punters from getting into the early action on the 2022 NRL season with online bookmaker Sportsbet. The Panthers are the favourites to go back-to-back next season, sitting at $5.50 and holding 40 per cent of the cash.
Grand Final hero to part with prized jersey
2003 Grand Final hero Joe Galuvao has put his match worn jersey from the Premiership decider against the Roosters up for auction. The money raised will be donated to the appeal for Mose Masoe, who is rebuilding his life after suffering a spinal injury while playing last year.
Bids close this weekend and currently exceed $3,000. Head over to fanplus.com for more details and to bid.
Magic in the air for To'o and Moesha
One of the feel-good stories of the Grand Final was Penrith winger Brian To'o proposing to his partner Moesha Crichton-Ropati shortly after full-time.
23-year-old To'o had initially planned to pop the question mid-year, but then decided Grand Final night would be the perfect occasion. To'o was mobbed by his teammates after he received a 'yes'.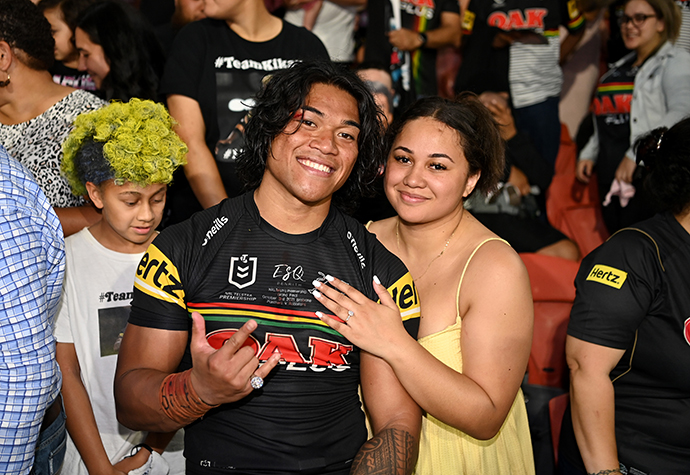 Chairman stays silent after big win
It's no surprise we've heard very little from Panthers Chairman Dave O'Neill this past month.
He's put himself on something of a media ban. As the man who almost single-handedly brought Ivan Cleary back to Penrith despite huge criticism, the result on the weekend speaks for itself. He watched the Grand Final, very nervously, from home on Sunday night.
Signing off
Thank you to everyone who's read Panther Rumblings this year. In big news, I've agreed to a one-year extension after my sparkling form this season, so I'll see you all again in March.