Prior to the pandemic, loyal cruise fans Joshua Hendriks and Dannielle Morgan would have been first down the gangway to enjoy a holiday on the open seas.
After not being able to cruise for nearly two years, the St Clair couple are calling for the State and Federal Government to agree to a roadmap for the resumption of domestic cruising.
The pair, who have gone on multiple cruises, love the whole experience and even got engaged on P&O's Pacific Explorer in February 2019.
"We have done one cruise each by ourselves and then three together and we just love that you unpack once and are instantly on holiday with no hassle like lining up in airports," Ms Morgan said.
"Every day is full of activities and entertainment and you never get bored. We also love seeing the variety of destinations."
Cruise connoisseurs, Mr Hendriks said the duo appeared in the Fly the Flag for P&O Live virtual event last week to share their experiences.
"It was exciting to be able to help get the word out about why cruising should resume," Mr Hendriks said.
"The 45 minute show made it feel like we were back on board with all the friendly staff. "
Ms Morgan said the cruise ship industry and customers could return safely.
"We think a strict hygiene program has to be followed with rapid testing at the terminal to ensure the safety of all crew and passengers," she said.
"We believe all Australian cruise companies will do everything in their power to protect their customers and crew and we cannot wait to cruise again."
NSW Premier Dominic Perrottet told media last week that the State and Federal Government are currently in discussions regarding the restart of the cruising industry.
P&O Cruises Australia President, Sture Myrmell said that the company had extended its pause in operations for cruises until mid-January next year but hoped that they would have clarification soon.
"Governments have made it very clear that vaccination thresholds are the key to ending lockdowns, border restrictions and, ultimately, re-opening Australia," Mr Myrmell said.
"Unfortunately, we are not yet clear on the requirements from governments and public health authorities for a phased return of domestic cruising but we remain hopeful these conversations will gather pace now there is real momentum around society re-opening."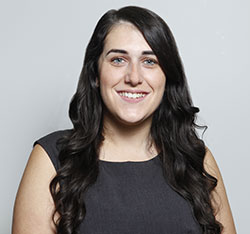 A graduate of Western Sydney University, Emily covers general news and politics for the Weekender.