An agreement has been reached paving the way for alterations and additions to the heritage-listed Wallacia Hotel.
It comes after applicant Siwogu Pty Ltd appealed Penrith Council's deemed refusal of the $370,000 project, which proposes relocating the existing gaming area into the existing drive-through bottle shop area, construction of internal and external accessible ramps and toilet facilities, reconfiguration of the car park and new signage.
"The current drive-through bottle shop has served its purpose and does not add to the Hotel's potential as a reputable venue that provides high-quality food and drink service, leisure and accommodation facilities," the Statement of Environmental Effects attached to the Development Application (DA) states.
The DA suggests the Hotel is aiming to split its gaming options away from its family-oriented offerings moving into the future.
"The application will separate the gaming area away from the other areas of the Hotel that provide a more family orientated environment," it said.
"Converting the existing gaming area into a pool table space will also improve on the recreational facilities and services on offer at the Hotel."
Late last month, the Land & Environment Court upheld the appeal, noting Council and the applicant had reached an agreement during a conciliation conference to approve the DA with conditions.
The application does not propose any operational changes to trading hours or capacity.
Built in the 1930s, the Wallacia Hotel is described as an excellent example of an inter-war country resort style hotel in the Stockbroker's Tudor style.
It is listed as an item of local heritage significance under Schedule 5 of the Penrith Local Environmental Plan (LEP) 2010.
The hotel is currently closed due to the COVID-19 lockdown.
It's not known when construction on the new project will start.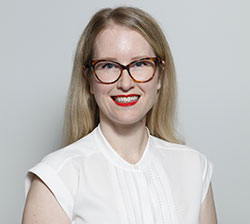 Alena Higgins is the Weekender's Senior News Reporter, primarily covering courts and Council issues.