It's the suburb with zero active cases of COVID-19, but Orchard Hills residents remain under harsh lockdown rules after being labelled one of the 12 suburbs of concern in Penrith.
Kaz Collins said her whole family has been impacted by the restrictions imposed on residents.
"My husband has been vaccinated and my older son who is an apprentice has booked so he can go back to work," Ms Collins said.
"My younger son is in Year 11 and has been home for 10 weeks and I know a lot of our neighbours that are families with businesses are dealing with it as well."
With the restrictions being labelled as a safety measure for areas with increased risk, there is confusion when it comes to Orchard Hills.
"It doesn't make sense that my son and husband have to be vaccinated and apply for exemptions to work, but they can then work with unvaccinated people from areas that have cases but they aren't under the stricter lockdown," she said.
"My husband also can't play a full game of golf now which was his outlet because we only get an hour of exercise but when he is there he can play with people from locations that have had positive cases."
Ms Collins said there needs to be consistency when it comes to the classification with all of Penrith being included or Orchard Hills being removed based on the case data.
A spokesperson from NSW Health would not specifically answer about Orchard Hills' inclusion when questioned by the Weekender.
State Member for Mulgoa, Tanya Davies said she has also attempted to seek clarity on the issue and is calling for an amendment.
"I was advised by NSW Health that the rationale for including Orchard Hills in the locked down suburbs was due to health data. Unfortunately when I requested this evidence they were unable to provide further information," Ms Davies said.
"I remain perplexed by this decision of NSW Health and call on them to release Orchard Hills from the locked down Penrith LGA suburbs as quickly as possible whilst cases remain zero."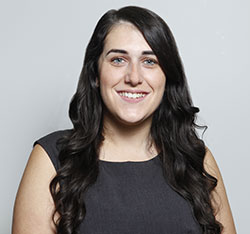 A graduate of Western Sydney University, Emily covers Local, State and Federal politics for the Weekender, as well as crime and general news.