Residents feel they're being left on their own to battle the uncertainties of COVID-19 with concerns raised about positive cases in two local apartment blocks.
A resident of Harts Landing in Thornton, who wishes to remain anonymous, contacted the Weekender with concerns when they were notified of cases.
"On Saturday we were emailed to say there was a case and directed to NSW Health who had no idea about it, and then it said cases but we had no information about how many or where it is in the complex," the resident said.
"In block A, it is predominately affordable, disabled, Indigenous and some social housing so we are talking about people health wise who are more vulnerable."
The Pacific Building Management Group confirmed to the Weekender that there is two COVID-19 cases in Building A and B of Harts Landing.
The group said that a deep clean was undertaken of common areas across the whole complex and that residents were encouraged to get tested for COVID-19 as a precaution.
A NSW Health Spokesperson said the public health unit follows national guidelines to identify potential contacts and manage their risks.
"When a case reports living in an apartment, public health units work with strata management to make a careful assessment of the risk to other residents in the block, and where appropriate, recommend measures to prevent further possible transmission," the spokesperson said.
"Depending on the level of risk, public health measures may include increased cleaning of communal areas and/or information to residents in a situation of limited transmission."
Hayley Ballis, a resident of 75 Park Avenue, Kingswood, said lack of communication regarding positive cases can be frustrating for residents in shared living.
"I was told by two people living in the same unit that they tested positive for Coronavirus so was waiting for NSW Health to inform everyone but there was no contact," Ms Ballis said.
"No deep cleaning of the unit block has been done so I have been sanitising the common areas like hand rails, garbage bins, letter boxes and door handles to protect us all."
She said a message sent to everyone in housing complexes when a case is identified would lower the risk of further cases.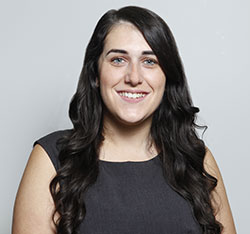 A graduate of Western Sydney University, Emily covers Local, State and Federal politics for the Weekender, as well as crime and general news.