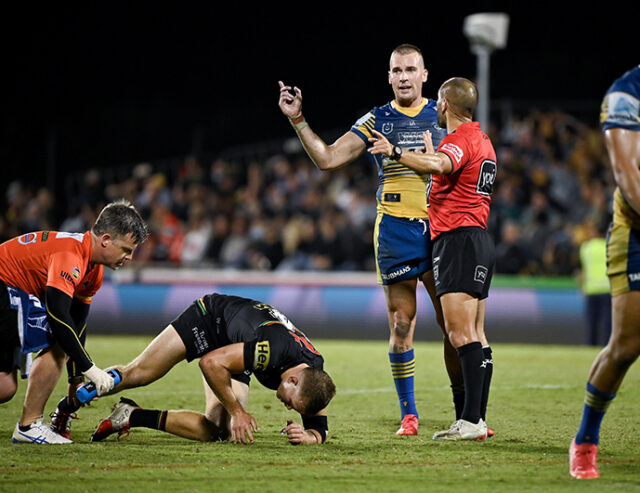 A Penrith trainer involved in a controversial incident in last Saturday's Finals clash with Parramatta has been suspended by the NRL, while the club has been hit with a $25,000 fine.
The NRL issued a Breach Notice to the Panthers this morning outlining the proposed punishment.
The Breach Notice alleges the Club's Orange Trainer stopped play incorrectly in the 76th minute of Saturday night's match. Under the rules, a Head Trainer can only stop play after making an initial assessment that circumstances require a doctor to enter the field of play.
The NRL has also issued a warning to the Club's Blue Trainer for his role in the stoppage.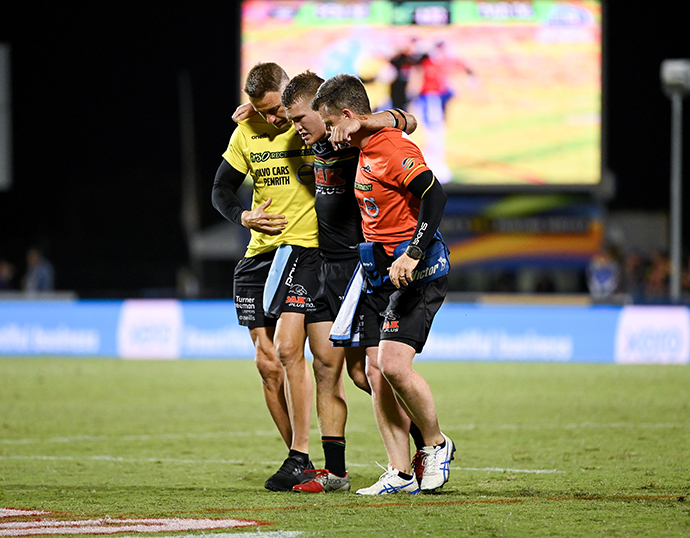 The club will be permitted to use an alternative staff member in the Orange trainer role for the remainder of the season to ensure the welfare of Panthers players.
The Panthers have five business days to respond to the Breach Notice. A provisional suspension applies until the Club's response has been received.