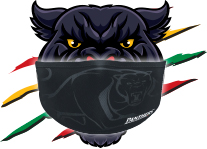 Leota set to sign contract extension
Moses Leota has rejected the possibility of testing his worth on the open market by signing a new deal with the Panthers.
The 26-year-old put pen to paper earlier this week on a two-year contract extension.
"I'm extremely grateful to re-sign and have the opportunity to continue my career as a Panther," Leota said.
"I'm humbled to have the support of everyone at the club and to know that they believe in me." It means Leota and James Fisher-Harris will remain up front for Penrith into the future.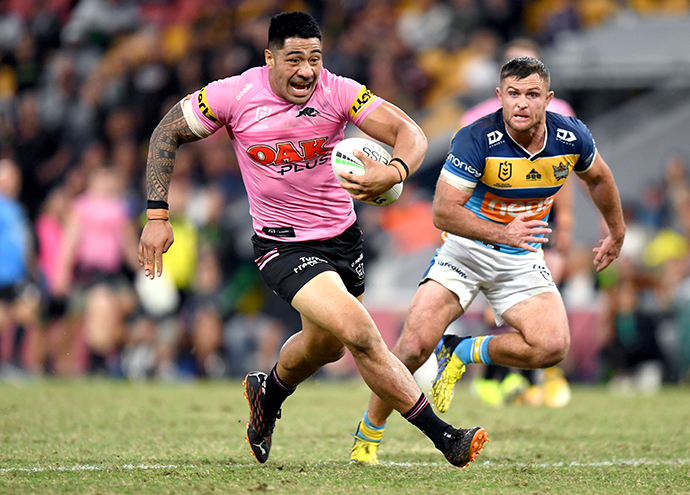 Kikau likely to field huge offers
One player who won't re-sign before November 1 is Viliame Kikau. As I reported some time ago, Kikau's future at Penrith is extremely clouded.
The club won't be able to match offers from rival clubs that are set to come in once he's on the open market. The Panthers fear a desperate team looking to boost its gamebreaker stocks could offer the 26-year-old between $900,000 and $1 million a season.
"We will have to address that after the season," Panthers Chairman Dave O'Neill told News Corp last week.
"I don't know what sort of money Vili will command but I'm sure there will be clubs that will offer big dollars."
Penrith adds fuel to the fire
I have no doubt that Wayne Bennett is the bad guy in the feud that erupted with Ivan Cleary last weekend.
But elements of the furore between Bennett and Ivan Cleary in the lead-up to and after the Qualifying Final last Saturday night can in part be traced back to a common theme at Penrith – sensitivity.
Throughout the club there's often a tendency to be easily offended by certain issues that could otherwise be left alone.
That's not to say Wayne Bennett's approach last week was fair, nor is it to say any of Penrith's responses were wrong. Bennett's accusations about illegal plays and "very reliable sources" leaking him information was poor form, as was his suggestion Cleary's former involvement with the refereeing department played a part in leaks to the media, but it's all faded into the background of the 'theatre' surrounding it all.
However, when you sit back and look at the entire situation from afar, it's hard not to agree that Penrith added fuel to the fire – perhaps unnecessarily.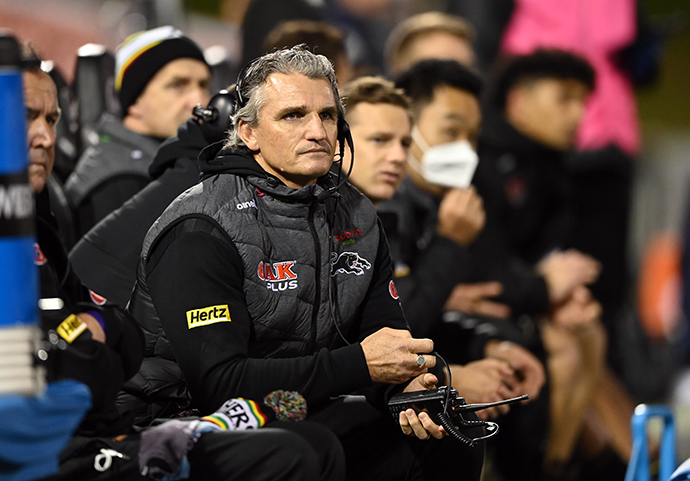 Audio proves refs were rattled
There's no question that the NRL has been left red faced by referee Gerard Sutton's warning to Matt Eisenhuth to 'hold his line' after Nathan Cleary's opening kick of the game against Souths.
The NRL would like to think its officials aren't influenced by media talk and coaches speaking pre-game, but they're human at the end of the day.
As soon as Ivan Cleary knew what had happened early in the game, he was no chance of staying silent at the press conference. Not with so much on the line in the Finals.
Preliminary Final avoids AFL clash
The NRL has shifted next weekend's Preliminary Final between Melbourne and the winner of Saturday's Panthers/Eels match to a 4pm timeslot on Saturday, September 25.
That'll ensure a clash with the AFL Grand Final is avoided – a win for Melbourne sports fans but also for broadcasters, who knew the casual sporting audience would be split.
"We pride ourselves on being agile and listening to our fans. It's clear that a small change to the schedule provides the best outcome for our fans in Melbourne who have been incredibly loyal throughout the pandemic," said NRL CEO Andrew Abdo.
Panthers now at juicy odds
The TAB now has Penrith at $3.75 to win the premiership, with the odds blowing out after last weekend's loss to Souths. But the money remains with Penrith to reach a showdown with Melbourne next weekend – they are $1.25 favourites to topple the Eels on Saturday night.
Burton joins DrinkWise campaign
Penrith centre Matt Burton has joined forces with DrinkWise for a new campaign targeting country NSW. The 'Always respect, always DrinkWise' campaign is aimed at reminding the community about the importance of moderating their alcohol consumption and always being respectful towards others.
Roosters NRLW captain Corban Baxter is also part of the campaign.
"Corban and I are proud to be supporting this important initiative from DrinkWise and NSW Police, to remind community members to focus on what's important by looking out for those closest to them and if choosing to drink alcohol to do it in moderation," Burton said.
Lang the mouse catcher
Former Penrith coach John Lang is still proving pretty tough, even at age 70. Last week he put his hand up to climb into the roof of son Martin's house to track down a dead rodent. "I've never met anyone like my dad. He is completely selfless," Lang Jnr said. Martin has a rat phobia.
I've never met anyone like my dad.
He is completely selfless.
It would seem there is a dead rodent in my roof. I am rodent phobic, absolutely terrified.
At the age of 70, dad has just offered to climb in to the roof space and dispose of it for me.
He's one in a million.

— Martin Lang (@Martin_Lang11) September 9, 2021
Dally Ms to be presented over two nights
Another year, another low key Dally M ceremony. After abandoning plans for a major event at Suncorp Stadium, the NRL will partner with Fox League to present the Dally M Awards over two consecutive Monday nights – September 20 and September 27.
History not on Penrith's side
Penrith will have to overcome some history if they're to beat the Eels on Saturday night. The Panthers have never beaten their arch rivals in a Finals game. They've only played twice before – once in 1985, and then in 2000. The Eels won both matches comfortably.