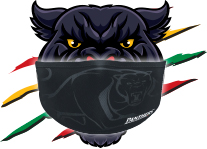 And baby makes four
Penrith five-eighth Jarome Luai is preparing to become a Dad for a second time. The 24-year-old confirmed on social media last weekend that his partner is expecting a little girl in November. "Soon to be 4," he posted on Instagram. "We can't wait to meet you princess." Luai and his partner Bailey already have a three-year-old son, Israel.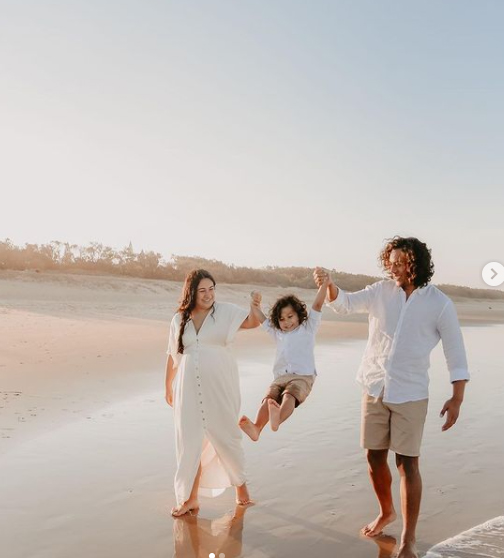 Whispers surrounding Ciraldo's future
Expect the talk to get louder about Penrith assistant coach Cameron Ciraldo potentially linking up with the Wests Tigers from next season.
Tigers coach Michael Maguire appears to be a dead man walking after a shocking season that culminated in an embarrassing loss to Canterbury last Sunday.
The Tigers know they have to improve their defence and would likely see Ciraldo as a strong option. Ciraldo turned down an offer to join Cronulla as an assistant coach next year but obviously harbours a desire to be a head coach at some stage in the future.
He has a clause in his contact that would allow him to exit the Panthers should a head coaching opportunity arise.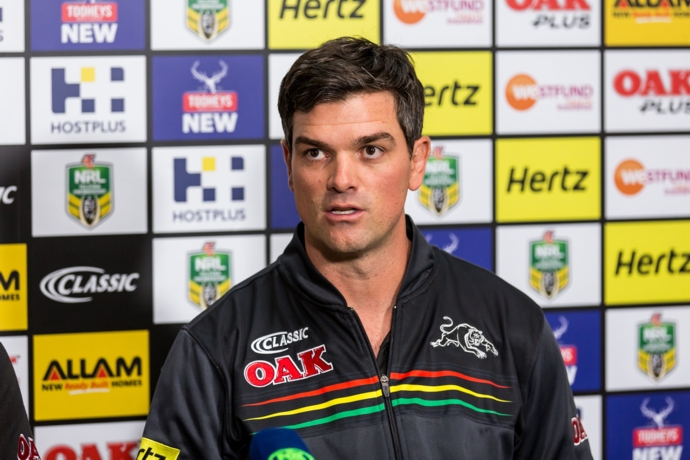 Whatuira keeps learning
Penrith Panthers 2003 Premiership-winning centre Paul Whatuira continues to broaden his horizons after footy. He's just completed a Diploma in Positive Psychology and a Diploma in Business Leadership.
Bookies say Grand Final repeat is on
Penrith and Melbourne are neck and neck as far as Premiership betting is concerned. The TAB still has Melbourne as $2.50 favourites to win the title, with Penrith on the next line of betting at $2.75. Manly is next best at $7.00, showing the bookies are adamant we'll have a repeat of the 2020 decider on the first weekend of October. Both Melbourne and Penrith are short-priced favourites for the Qualifying Finals this weekend.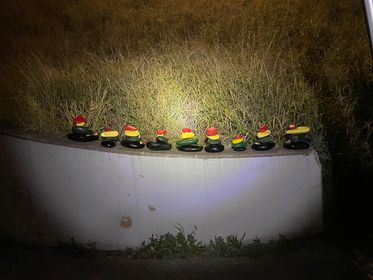 Rocks keep us smiling
Many of you would be familiar with a fun lockdown activity that has seen painted rocks hidden in parts of the community for kids to find when out exercising. We're hearing there's plenty of Panthers-themed rocks doing the rounds. Great to see the Panther spirit shining bright in the community.
Finals launched in Brisbane
The NRL officially launched the Finals on Monday with captains from all eight clubs gathering at Suncorp Stadium. We hear not every club was happy with the arrangement given there wasn't an enormous amount of media on-hand, with plenty being done remotely. The Panthers opted to send Isaah Yeo to the photo call, keeping Nathan Cleary out of the spotlight ahead of the Finals.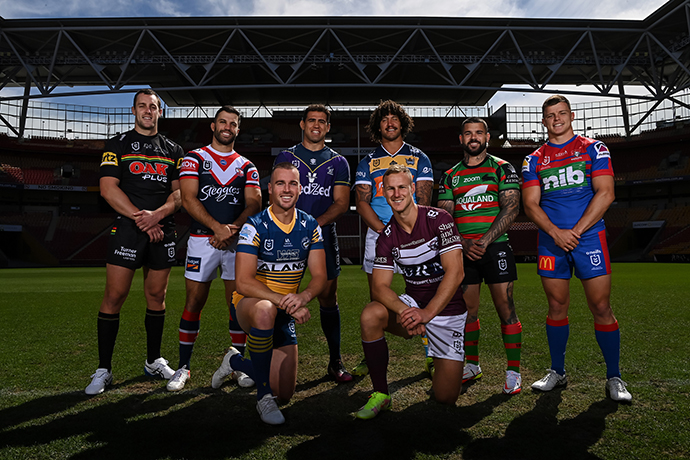 Expert tipper
A huge congratulations to Michael Ashton from CC Tyres in Penrith, who has officially been declared the winner of the Western Weekender Celebrity Tipping competition. Michael finished on 296 points, four points clear of second place.
Suncorp hopes dashed
The Panthers were originally hoping to play their Qualifying Final against Souths at Suncorp Stadium but they were robbed of any bargaining power when the NRL opted to take the first week of the Finals to regional venues. It means a long trip to Townsville for what would usually be a 'home' Final, but clubs have gotten used to uncertainty around scheduling so it's not seen as a huge disruption.
NRL boss Andrew Abdo was happy with the decision to go regional.
"Rugby league is part of the social fabric of these communities and we're excited to reward them for that support by hosting the first week of our Finals series,'' he said.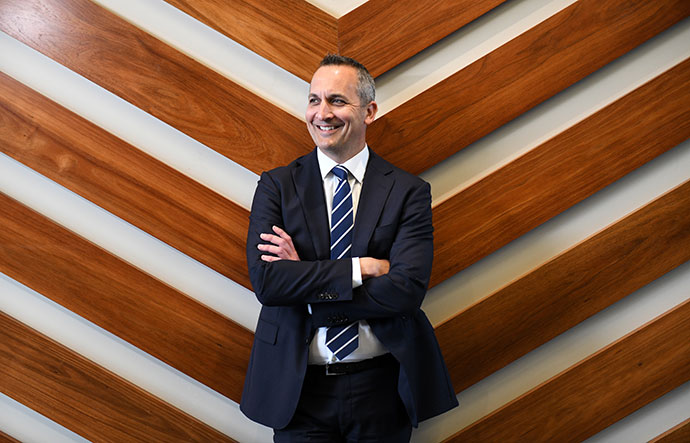 Cleary pays tribute to Sorensen
Panthers co-captain Nathan Cleary has paid tribute to forward Scott Sorensen, who was injured against the Eels last weekend and looks set to miss the Finals campaign.
"I feel really sorry for Sorro, he's been a massive part of our team this year. He's definitely one of the unsung heroes and definitely doesn't get as many wraps as what he deserves. He's very much appreciated from all the boys around here and his work doesn't go unnoticed," Cleary said.
A Super performance
Congratulations to Kingswood resident Tim Moodie, who has won $50,000 as champion of SuperCoach this year. In an incredible act of generosity, he's donating $45,000 of his prize to his sister, who is battling breast cancer.
Pass on your love
Should the Panthers make the Grand Final, the Western Weekender will be publishing a special wraparound feature that will include messages from fans to the boys in Queensland. You can get your message locked in (there's no charge) by emailing your words and a pic of yourself in Panthers gear to [email protected]. Don't worry, we'll destroy it if Penrith don't make the big dance!