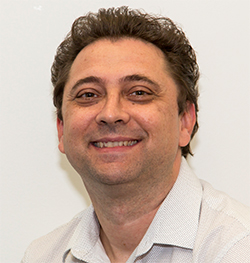 Not many pundits outside of die-hard Panthers supporters are giving Penrith much of a chance against the Melbourne Storm in this weekend's second Preliminary Final.
Yes, I admit, I did say last week that I didn't think the Panthers could beat the Storm either. I mean if I'm being honest, we've been their 'bunny' more times than not over the last 20 years. Out of 38 matches played between the two sides, Penrith have won only 10.
However a look at some of the more recent results shows that perhaps I should be a little more optimistic.
In 2018 Penrith broke a long losing drought down in Melbourne when they defeated the Storm 22-16 in round 25. Granted Melbourne rested plenty of players for that game but they still fielded a handy side with skipper Cameron Smith leading the way. That night Waqa Blake and Josh Mansour both grabbed a double.
Then last year the honours were split when the Panthers came away with a convincing 21-14 round six victory over the Storm at Campbelltown Stadium. That night the scoreline flattered Melbourne as Penrith ambushed the boys in purple and never really looked like losing. They controlled the tempo of the game with Nathan Cleary producing a masterclass.
The Storm more than squared the ledger however when they beat the boys in last year's Grand Final 26-20. However the fact that Bellamy's boys leaked 20 points in as many minutes showed that Penrith had plenty of fight in them, they just decided to start throwing punches way too late.
Which brings us to 2021 and so far, after two games the series is tied at one win apiece.
Few Panthers fans will forget the epic 12-10 last gasp victory in round three at BlueBet Stadium when the 'hand of Kikau' stopped what seemed a certain Justin Olam try with only seconds left on the clock. It was an extremely even affair which clearly showed that the gap between the two teams was definitely closing.
Here's hoping that gap closes even further this weekend.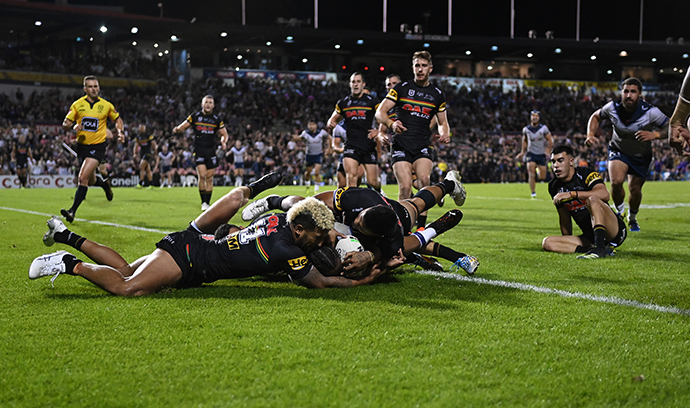 The Final Word
As a Penrith supporter I got jack of the mostly negative coverage the Panthers received in sections of the media following their close win over the Eels last Saturday.
Now I expected a pasting after the Bunnies loss but I thought the coverage would be a lot more positive after Penrith and Parramatta produced one of the games of the season. Both sides deserved credit for such a wonderful gritty defence-orientated performance, instead we had a mixed media reaction towards the Panthers with many choosing to focus on the 'bad' refereeing decisions Parramatta received.
Now I'm biased towards Penrith. I'm at least upfront with it. All I ask is that 'some' media outlets are equally as upfront when they compile their stories and present their opinions.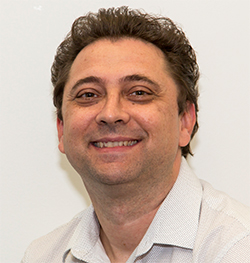 Peter Lang is an experienced writer, who has been covering rugby league for several decades.