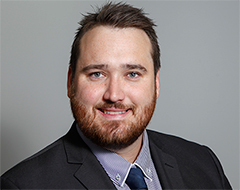 We look forward to spring every year. Not only do those crispy Penrith mornings start to warm up but we see an influx of activity in the local property market as sellers take advantage of blue skies, lush green lawns and all-around positive vibes leading into Christmas.
While the property market has remained defiantly robust throughout the lockdown period with property prices continuing to astonish buyers and sellers alike, there is a shortage of stock in the local property market.
This could be from a range of reasons including uncertainty throughout the lockdown period, the inability of sellers to have repairs completed to their homes in preparation for listing them for sale and the colder winter months.
Each year at about this time we put out a couple of articles to help buyers and sellers alike prepare themselves for the spring property market. This week we share a few tips and hints with potential sellers who are aiming to get their property on the market in the next few weeks:
• Start a conversation with a reliable real estate agent now. Even if you are not planning to list immediately, they can give you some important tips on how to present your property.
• Conduct your own informal pest and building report. Walk around your home and find all of the minor and major defects that you would notice if you were buying the property. Legitimate purchasers will obtain a professional pest and building report before they decide to purchase your home, so if you can identify any obvious defects and fix them before you go to market, you are ahead of the game.
• If you are selling to buy, talk to a mortgage broker before you list your property for sale. You will need to have a rough idea of what your property might sell for so you can get advice about how much money you will be able to borrow and get a pre-approval in place in case you have to act quickly and either sell your home faster because you have found a place to buy or find a new place to live because your home sells quicker than expected.
• Dust off any files or paperwork you have in relation to your home. Most buyers will ask for things like survey reports, development consents and appliance warranties. If you have these documents you can provide them to your solicitor and/or the agent to ensure they are readily available to any purchaser. This is particularly relevant if you have done any building or construction work at the property yourself.
As you can see, the key to a smooth property sale is preparation. Speak to your advisers early and take steps to make sure you are ready to hit the market ahead of time.
If you would like to discuss the process of buying or selling real estate, you are welcome to contact us any time and speak with one of our solicitors, obligation free.