The NRL Grand Final may be taking place in Queensland this year, but that won't stop local fans throwing their support behind the boys…
Georgia Touzell (Aged 11)
Last year I went to the Grand Final with my Dad and when the siren sounded I had tears, as I felt so bad for you.
This year We can't be at the game, but you will hear us cheering you on from home.
Do us proud and bring home the trophy.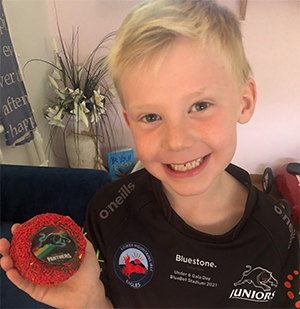 Huxley (aged 6)
My name is Huxley and I am 6!
I am soooooo happy that you are in the Grand Final! I keep smiling and saying, "I can't believe it! I'm so excited!"
I hope I get to play for the Panthers one day too! It is my dream! I practice every day! I hope you like my video and my tips! Good luck!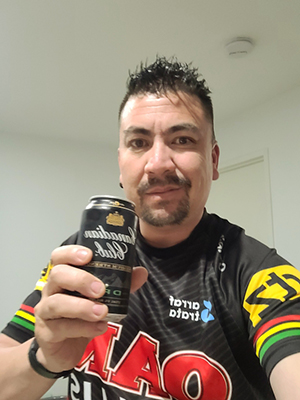 Kevin Reynolds
Well done boys on making a second consecutive Grand Final. 2021 is our year and our turn to reap the rewards. Massive thanks to you all for giving me a season to remember whilst cheering you on every step of the way.
I now have no nails left and my sofa needs replacing as the edge of my seat has gone, but I wouldn't have it any other way.
So sad and upset I can't be there this weekend to support you and fly my Kikau sign, but I will be cheering from my sofa that needs replacing lol!
You've done another fantastic job this year and win or lose I'll be right behind you next year and for many many years to come.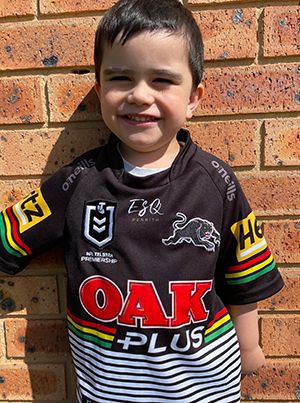 Finley (aged 3)
Go the mighty Panthers, I hope you win.
Good luck on Sunday and go Nathan Cleary and all the Panthers.
Nathan Cleary is my favourite player.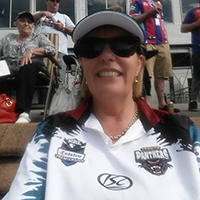 Sue Mathias
Wishing the boys the best of luck in next week's Grand Final. A win would be the ultimate end to a great season (not to mention a great birthday present for myself).
Can't wait to see them rip in.
Go Panthers.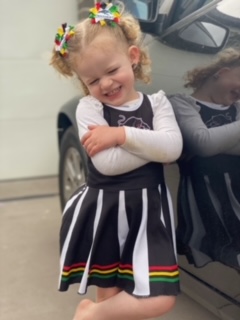 Draven and Amity
We knew you could do it. You're too amazing!
We can't wait to see you put on a show on Sunday and bring that trophy home.
We wish we could be there to watch but just know you have two massive fans in St Marys waving our flags and cheering you on. We are proud of you regardless!
Let's go Panthers.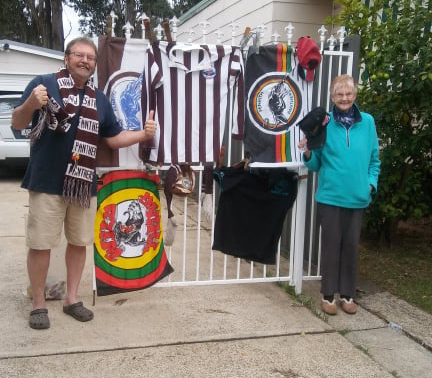 Phil Storey
COVID-safe supporters Phil Storey, aged 67 and Pat Bills, aged 85. South Penrith neighbours for 40 years. Phil has been a supporter since 1967.
We wish them all the best of luck, bring it back to Penrith lads "Go Panthers Go".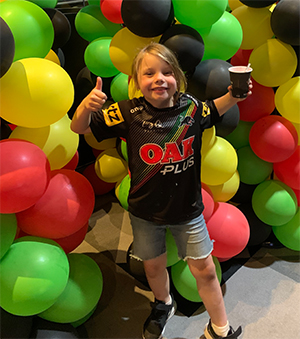 Amelia Raffan (aged 8)
Good luck in the Grand Final.
Hopefully we win and you can bring the trophy back home to Penrith.
Go the Panthers, you're the best team in the whole world!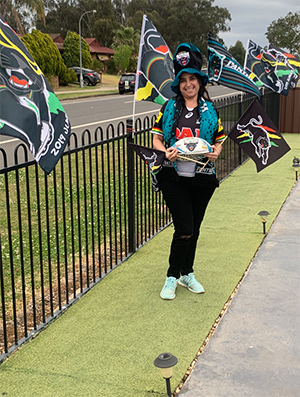 Mirna
What a remarkable season it has been and despite all its challenges, setbacks, dramas and uncertainties, you have all made it one to remember.
Even though you can't hear us this weekend, we will all be with you, every step of the way, just like we have been all season, even louder and prouder.
I know you had to go the hard way around. I know your all exhausted, bruised and battered but just 80 minutes to go. We all know you can do this.
We are all hoping and praying that after the full time siren on Sunday, you will all be crying happy tears as you hold up that 2021 premiership trophy, something that you all so deserve.
Nat Kurtiak
You have made it here for a reason! You deserve this, you have worked hard trained hard mentally and physically.
Do what you do best and have fun. We love watching you play backyard footy, it's what you do and love to do.
Wish we could be there in the crowd but you will hear our cheer from Penrith. Bring it home yeah the boys!