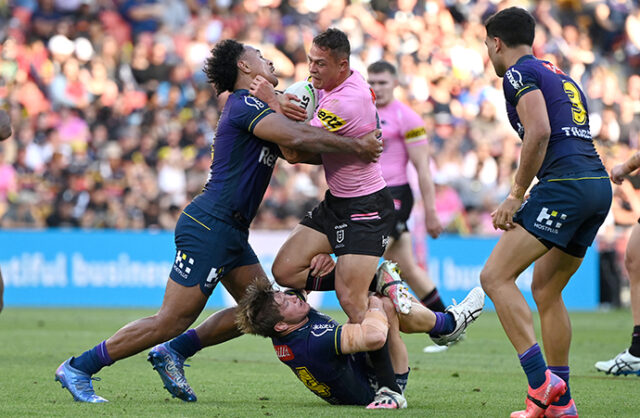 Big matches are often decided by big moments, and Scott Sorensen's heroic chase down of Melbourne's Jahrome Hughes prior to half-time last Saturday afternoon was one of them.
With less than a minute on the clock and both sides out on their feet after a gruelling first half, Sorensen came from the other side of the field to run down the speedy number seven and stop a near certain try.
While it wasn't quite as dramatic as Scott Sattler's famous covering tackle in the 2003 Grand Final, it was certainly an act of desperation that the Panthers needed in order to keep the hungry Storm scoreless at half-time.
Speaking to Weekender ahead of his first ever NRL Grand Final on Sunday, Sorensen was flattered his gutsy tackle was being compared to that of Sattler's.
"It's nice to be compared to but his tackle takes the cake, his one was outstanding especially in a Grand Final – it was awesome," he said.
"I just turned my head and all I thought was just chase, just chase.
"To be honest, I wasn't the only one chasing… Fish, Dylan Edwards and T-May were there as well, I was just fortunate enough to get him."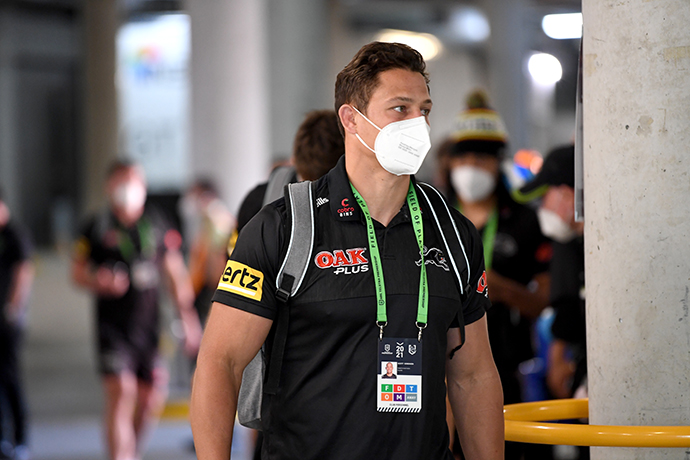 After making his Penrith debut in Round 9 against his former club Cronulla, Sorensen has been one of the shining lights for the Panthers this season.
Thrown on the NRL scrap heap after the Sharks opted not to re-sign him, the 28-year-old was weighing up offers to play in England before the Panthers, who were keen to boost their forward stocks, picked up the phone.
After an up and down first grade career which began in 2014, Sorensen said signing with Penrith this season changed his life.
"100 per cent it did… I've loved my time here and since day one the club's been unbelievable in terms of welcoming me in – I've loved every single minute of it," he admitted.
"The playing group have been unbelievable and so have the coaching staff for developing my game. They've given me confidence to back myself and the trust that the playing group have shown in me is why I'm in the position that I'm in."
With Sunday's decider against South Sydney just days away, Sorensen can't help but pinch himself at the prospect of running out onto Suncorp Stadium in front of 50,000 fans because, less than a month ago, he was lying on a hospital bed in need of surgery.
Sorensen dislocated his wrist during Penrith's Round 25 win over Parramatta and many feared his standout season was over at the worst possible time.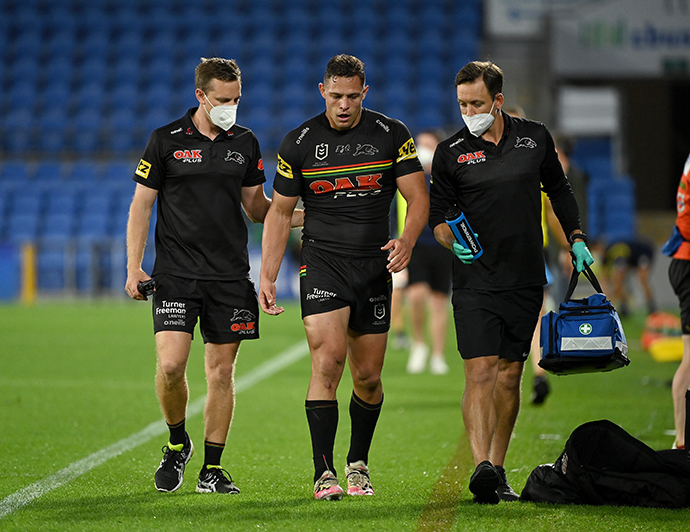 "There was no fracture or break in the bone at all; it was really best case scenario. The bone came out clean and went back in pretty clean as well, so I just had some bone bruising and a bit of swelling," Sorensen explained.
"I literally had my hand in a bucket of ice 24/7 and a lot of physiotherapy. I'm just really fortunate to be back playing."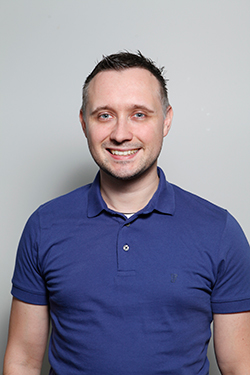 Nathan Taylor is the Weekender's Deputy Editor and Senior Sports Writer. He also compiles the weekly Chatter on the Box TV column. Nathan is an award-winning journalist, who has worked at the Weekender for a decade.