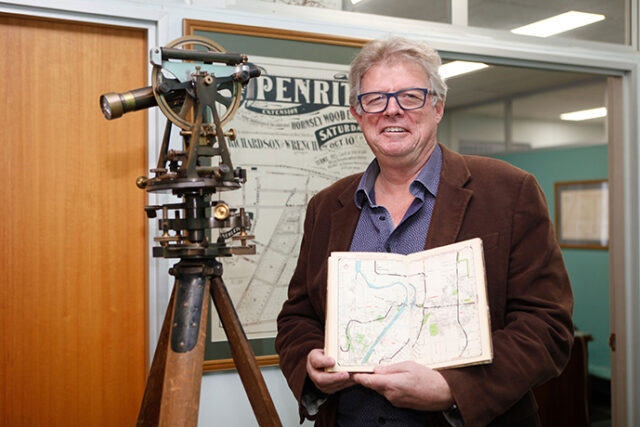 What is believed to be Penrith's oldest family run business is celebrating a major milestone this month.
Freeburn Surveying on Castlereagh Street, Penrith has seen the area drastically change while operating for the past 70 years.
Owner of the company, Matthew Freeburn said the area has been home for the family, after his great-great grandfather Thomas Freeburn came to Australia in 1819, convicted for stealing a pair of boots at 18-years-old.
"My father, Peter Freeburn was born in September 1924 and on leaving school in 1943, he joined the RAAF and served in World War II in Papua New Guinea," Mr Freeburn said.
"Upon returning from the war he commenced survey studies, became a Registered Surveyor in 1951, and immediately opened his own practice at 344 High Street, Penrith on October 3."
Learning the trade from his father during school holidays from the young age of 14, Mr Freeburn said an accident caused him to make a quick entry into the industry.
"My father wanted a combined engineering and surveying practice but I didn't like engineering so after six months at university I changed my course to surveying," he said.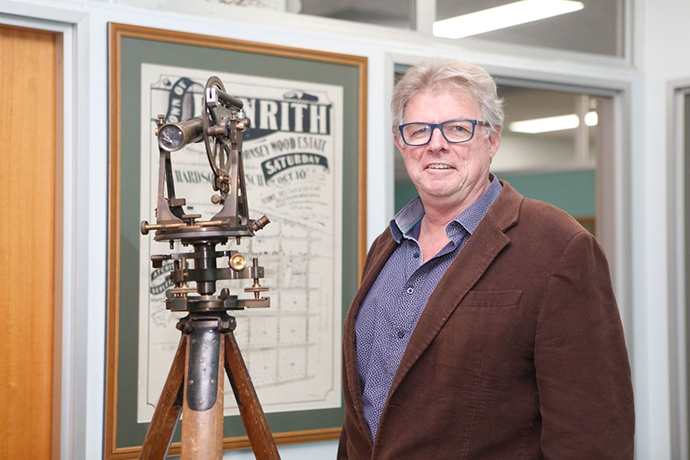 "He flew planes as a hobby and after a crash he broke his back and was in hospital for 12 months. I became the youngest Registered Surveyor in the state and took over the practice overnight so we could still run the business."
Today at 60-years-old, Mr Freeburn has seen first hand how much Penrith has grown as a city.
"The Penrith I knew had no traffic lights, no roundabouts or freeways and everything past Jamison Road was dirt and farms," he said.
"We have seen the leagues club grow to what it is today and continue to change, there was no university and we had a small little hospital which has dramatically changed."
Completing over 40,000 surveys in 70 years and currently employing 15 staff, Mr Freeburn said he has enjoyed playing a part in the development.
"In reality a lot of roads created in Penrith, physically have been as a result of surveying and the positive plans we have done as surveyors," he said.
And you can rest assured, the Freeburn family is going nowhere.
"My parents were great believers in the future of Penrith and my family's love for the area has made me proud to be a person from Penrith," he said.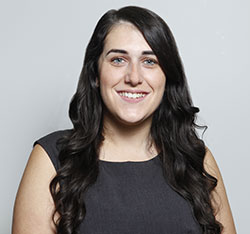 A graduate of Western Sydney University, Emily covers Local, State and Federal politics for the Weekender, as well as crime and general news.