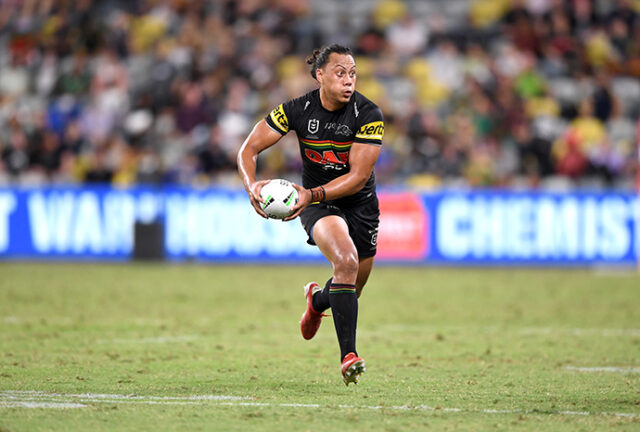 Match preview thanks to Future Financial Services
Just before 10pm on Saturday night, it felt like the world had caved in for most Penrith supporters. The expected saloon passage to the Preliminary Final, and a likely showdown with Melbourne in the big dance, was suddenly thwarted.
But as the sun came on Sunday, hope rose too. This isn't over – far from it.
It can be easy to question everything after that loss to Souths but it's important to not focus on that 80 minutes and instead look at the last two years. This is a Penrith side that has constantly bounced back, and has developed a never-say-die attitude. You'd be very brave to suggest they'd go out in straight sets after everything they've built in the last two seasons, under the most trying of circumstances.
What happened last Saturday night is pretty clear – Souths showed up with enormous intent. They shut down Brian To'o effectively, which meant Penrith consistently started their sets on the back foot. The loss of Dylan Edwards was not necessarily felt through goal-line defence or air raids, but in his ability to back-up breaks. Twice Edwards likely would have been there to pounce on opportunities in the second half. The loss of Moses Leota also didn't help, particularly given Penrith had already suffered a forward blow with the injury to Scott Sorensen.
In short, the Rabbitohs had a cleaner preparation and their plans came to fruition. So much so that Wayne Bennett even threw a little pre-game fuel onto the fire last Friday – just to rattle his counterparts a little.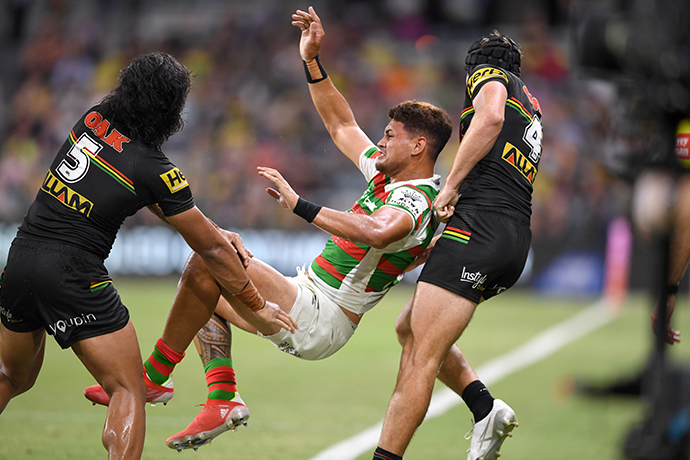 I have confidence that Penrith will be much better this week, and equally I've got confidence they're much better than this Parramatta team, that easily could have lost last Sunday's elimination final to Newcastle.
That's not to say the Eels don't have ability across the park – Reagan Campbell-Gillard really stood up last week, Ray Stone is doing a fabulous job as interim hooker and Mitch Moses and Clint Gutherson are both fit at the right time of the season.
But it's been quite some time since Parramatta has played consistently good week-to-week football, evidenced by their fall out of the top four at the back half of the season.
This match could well come down to the kicking games of Moses and Nathan Cleary. While Cleary did get some results at different times against Souths, he was never able to take control of the game. That wasn't helped by a 75 per cent completion rate, 12 errors and 28 missed tackles.
This game represents Cleary's most pivotal 80 minutes of the season. A team he manages cannot fall out of the Finals in straight sets – he must take the game by the scruff of the neck and deliver when it's all on the line. Like the Johns', Thurstons and Cronks of the past, he must deliver on the biggest of stages when it matters the most. So too must his halves partner Jarome Luai, who has been far from himself since suffering an knee injury before Origin III. The livewire, excitement machine has been way too subdued in recent times.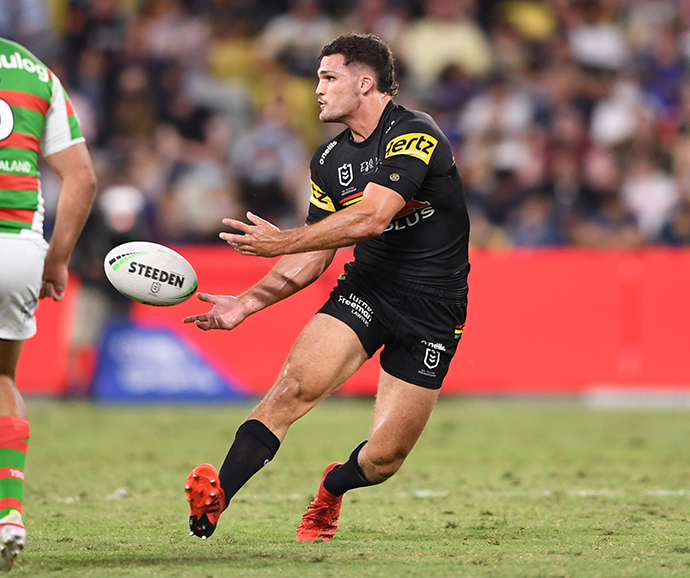 I'm no coach, but I'd also revert to starting Viliame Kikau. Sure, he offers plenty of impact off the bench, but we know that Penrith can play that Melbourne style of game where if they get in front, they can usually manage the contest. Let's throw everything at it in the opening 20 minutes – it's not patience, but it is proactive.
The Eels won't die wondering – the pressure on Brad Arthur and his team to break a long-running premiership drought is immense. But this Penrith team has achieved way too much in the last two years to let this slip. Turn up like last week and it might be a different story, but I really doubt they will.
Tip: Panthers by 14.
Penrith and Parramatta play at BB Print Stadium, Mackay on Saturday, September 18 at 7.50pm.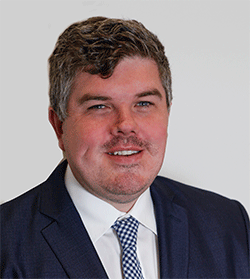 Troy Dodds is the Weekender's Managing Editor and Senior Writer. He has more than 20 years experience as a journalist, working with some of Australia's leading media organisations.