Local representatives have doubled down on calls for a mass vaccination hub at St Marys, which remains without one despite being at the epicentre of the COVID-19 outbreak currently sweeping Penrith.
Penrith Councillor Robin Cook has again requested Council approach NSW Health to offer its facilities, echoing an urgent appeal she made in July.
It comes as appointments at the hub in Penrith become virtually impossible to get, meaning many locals have to travel outside of the area to get a jab.
"At last month's meeting I raised the issue of Council writing to or contacting the government and liasing about offering one of our facilities for a hub in East Ward," she said on August 23.
"And here we are a month later, we have 740 cases and 40 per cent of those are located in the St Marys post code area of 2760.
"And very gratefully we now have a hub at Panthers and there's one at Caddens distributing the AstraZeneca, but still we have no hub in St Marys of any description."
In addition to Council's previous attempts, Cr Cook requested officers write directly to the Local Health Chair Peter Collins in a bid to gain traction on the issue.
Meanwhile, Londonderry MP Prue Car said more than 1,000 local residents have signed her petition calling for a vaccination hub at St Marys.
"I've raised this directly with the Health Minister and the Nepean Blue Mountains Local Health District (NBMLHD) – the longer this draws out, the more western Sydney suffers," Ms Car said.
"Bookings are in high demand at Panthers and there's a lack of public transport access from St Marys. We need a vaccine hub in St Marys because it's the area with the highest local risk."
A NBMLHD spokeswoman said the ability of NSW Health to expand into other locations is largely dependent on the availability of vaccine supply.
"As well as the District's two vaccination clinics in the Penrith LGA, vaccinations are available at many pharmacies and GP clinics across the region, including in St Marys, where there are 10 medical centres and pharmacies offering vaccinations," she said.
The spokeswoman said the Caddens Vaccination Clinic at Penrith Baptist Church, a walk-in clinic which administers AstraZeneca, is open from 8am to 3.30pm and is eight minutes from the centre of St Marys.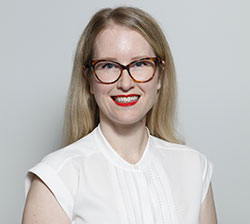 Alena Higgins is the Weekender's Senior News Reporter, primarily covering courts and Council issues.