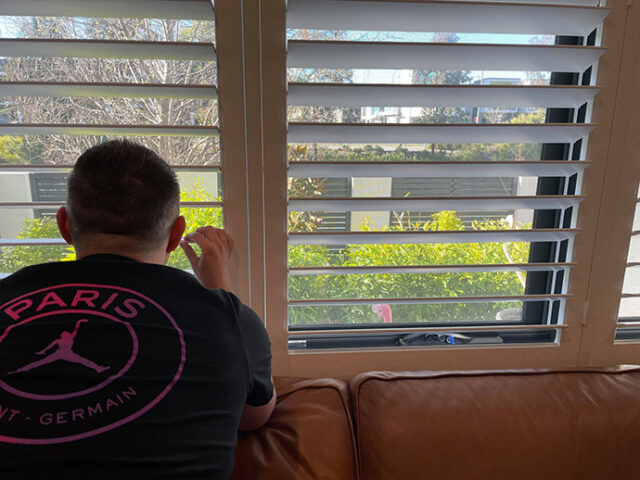 I had the Police and Army at my house last week… all for visiting a local chemist.
It was the morning of Tuesday, August 3 when I took my 80-year-old Nana to TerryWhite Pharmacy on High Street to collect some prescription medicine.
Little did I know that four days later I would be experiencing one of the most anxious and stressful periods of my life.
It was the evening of Saturday, August 7 when my phone rang. I answered and it was a young bloke from NSW Health on the line informing me I was a 'close contact' of a COVID case after visiting the chemist for less than 15 minutes earlier in the week.
My heart sank.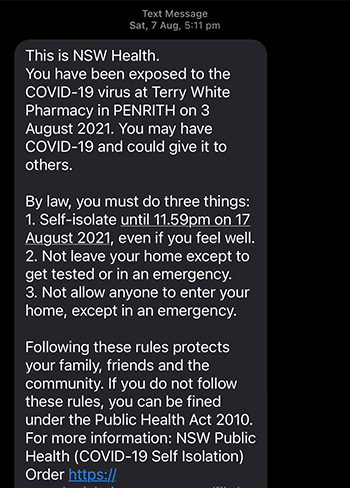 Not only was I completely taken by surprise and in a state of shock, but I was more concerned about my Nana and having to deliver the news to her that we were both now under strict 14-day self-isolation and would have to test negative three times over this period before being able to live a somewhat 'normal' life again.
It was a confusing time for us because we had very limited contact with anyone at the chemist apart from handing over some scripts and subsequently collecting and paying for them. We kept to ourselves and stayed out of everyone's way whilst inside.
NSW Health was unable to advise me as to who the COVID positive person was at the chemist or whether we had anything to do with them. Was it a worker, a doctor in the clinic inside the premises, or a customer like us? We frustratingly had no idea.
Fortunately we were both wearing masks at the time – in fact all staff and customers were – so that put our minds at ease at least a little bit.
My Nana and I got tested the following morning, as did my grandfather and wife, as they were our household contacts.
My Nana and I had never been tested for COVID before, so it was kind of comforting that we were getting our first ever swabs together.
As soon as we left the testing facility on Doonmore Street, our nerves kicked in as we waited for our first set of results to come through. The one positive about being a 'close contact' is you should get your results back fairly quickly, so by 6.30pm on Sunday evening, we both learned via text that we were negative at that moment – a great sign we thought.
NSW Health strongly suggests a second test on Day 7 and then a final test on Day 12 before you are officially in the clear, so to speak.
On Day 7 we both got tested again at the same facility. This time my negative result came through in less than 12 hours, while my Nana's didn't come through until 48 hours later. Talk about a nervous/stressful wait for the both of us.
During this time, we just had to keep telling ourselves, we both have zero COVID symptoms and were feeling physically fine.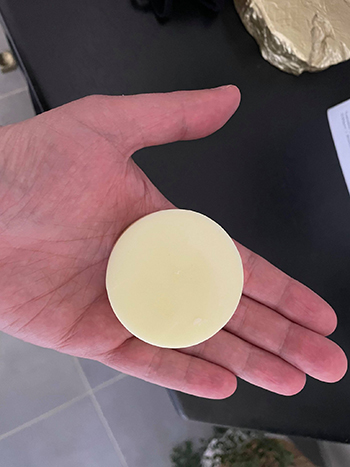 To prove how anxious and paranoid I was during this whole experience, I would sniff a Blood Orange and Grapefruit soy wax melt regularly to convince myself I still had my scent of smell. Crazy huh?
But perhaps the most shocking thing to happen to me was on the afternoon of Day 10 when I received a call from a Police Officer asking if I was isolating at home, as per the rules of being a 'close contact'. I informed him I was at home working and he said can you please come outside as I want to physically see you.
So I quickly put on my mask and walked outside to discover an unmarked car on my street with a Police Officer behind the wheel and a member from the Army holding a clipboard sitting in the passenger's seat next to him.
The officer asked me a few simple questions before I nervously ran back inside – quite shocked that I was being this closely monitored as a 'close contact' and not someone with actual COVID. It dawned on me, is every 'close contact' in the state getting this sort of treatment? You would have to think there would be thousands of close contacts in NSW right now – are the Police and Army checking up on every single one of them? Great if so, but I imagine that is probably costing the State a truckload of money and resources to monitor every single person.
On Day 12, my Nana and I got our third and final COVID test through a different pathology lab this time. We both received our negative results in the early hours of the next morning and we began to countdown to midnight of Day 14 when we could officially leave the confines of our homes.
Many things have run through my head these past two weeks, like if I failed to check-in, I wouldn't have been in this position of a serving out a 14-day isolation. But I also kept telling myself that if I never checked in at the chemist, I could've contracted COVID and unknowingly passed it on to others as I wouldn't have been getting tested on a regular basis.
I'm also grateful that my Nana and I both wore masks that day. If this was last year when masks weren't mandatory in retail settings for staff and customers, could we have been at greater risk of infection?
Absolutely!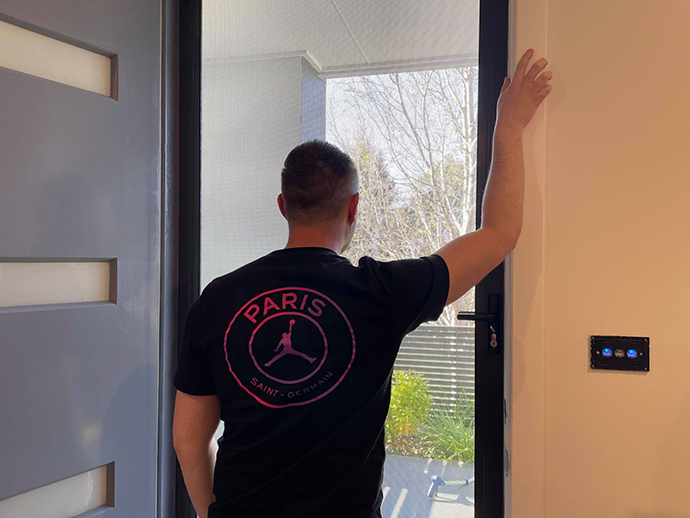 To sum up, this was one of the most stressful and depressing periods of my life. Being locked up for apparently being in the presence of someone infected with COVID will change the way I navigate through this pandemic from now on. I will be more vigilant around others. I'll get goods delivered or 'click and collect' where I can. And I'm probably unlikely to enter another chemist for a while as they seem to be a magnet for COVID positive people.
It's a dangerous world out there folks, you just never know when you are going to get that call or text that will change the way you live for a while.
As I kept telling people last week, it's truly an Unlucky Dip – you never know when it's going to be your turn to be caught up in something like this.
Silly fights with the wife, sleepless nights, phantom symptoms – my brain was doing some weird and not-so wonderful things this past fortnight, BUT if you get yourself vaccinated, you mask up and keep your distance when out in public, you'll definitely thank yourself, if and when, you ever get that dreaded call.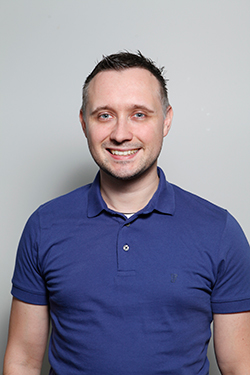 Nathan Taylor is the Weekender's Deputy Editor and Senior Sports Writer. He also compiles the weekly Chatter on the Box TV column. Nathan is an award-winning journalist, who has worked at the Weekender for a decade.