Aussie star Rachael Haynes will lead Sydney Thunder's title defence after re-signing with the club for the upcoming WBBL season.
"I just really enjoy playing for a club that stands for something and is aligned with the community in the way it is," Haynes, who enters her third season as a captain, said.
"I'm really excited to be around for another 12 months."
The 34-year-old has been at the Thunder since the beginning of WBBL and has been an integral part of two titles, the first in WBBL|01 then as captain for WBBL|06.
Last season's success was made all the more significant by the unique situation of playing the entire tournament within a bio-secure 'bubble' due to the pandemic.
"It was absolutely incredibly to be a part of… an incredible achievement and I'm looking forward to building on that experience with this side," Haynes said.
"We've got a core group of players there, and I think the exciting thing for our team is that I don't think anyone has reached their ceiling yet.
"I think we've got heaps of room for improvement and players are going to continue to get better."
Haynes went to the top of the club's WBBL run-scorers list last season passing the player she took over the captaincy from in 2019, Thunder great Alex Blackwell.
Blackwell, now the Thunder's WBBL List Manager, said Haynes was a crucial signing given what she means to the club.
"Rachael is completely committed, and I think that's what is quite inspiring to people around her," she said.
"She continues to foster a really strong culture.
"All players, from my point of view, seem to be very clear on their role, are highly valued within the set up and are provided with opportunities to develop. That's what I've seen Rachael do so well over the last couple of years."
The Thunder is scheduled to begin their title defence against the Adelaide Strikers at North Sydney Oval on Saturday, October 16, before renewing their crosstown rivalry with the Sydney Sixers the next day at the same venue.
For Haynes, to be back playing in front of the Thunder Nation this season, would be "really uplifting".
"If we can get to the point at the start of WBBL, where we'll be able to play in front of our home crowd and perhaps bring some joy to what at times has been a tough situation, it would be a fantastic way to hopefully come out the other side of what's been a challenging 12 to 18 months at different times," she said.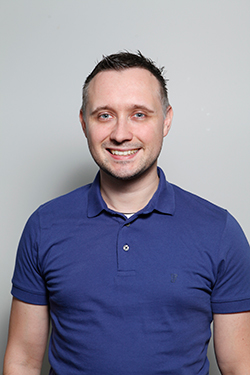 Nathan Taylor is the Weekender's Deputy Editor and Senior Sports Writer. He also compiles the weekly Chatter on the Box TV column. Nathan is an award-winning journalist, who has worked at the Weekender for a decade.