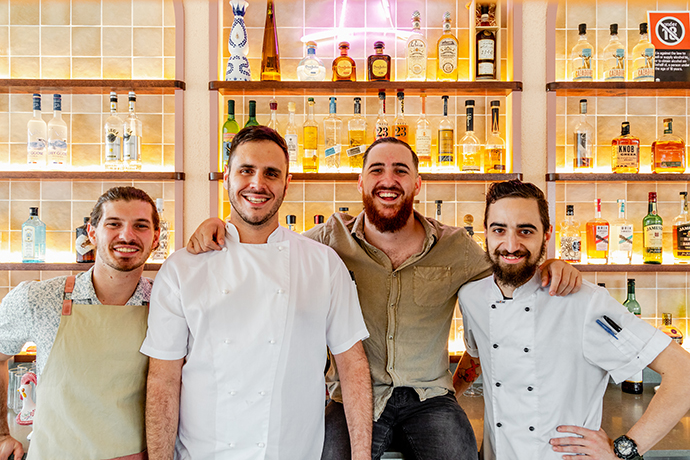 There's plenty of takeaway options in Penrith during lockdown, but here's 10 you might not have tried yet!
The Savoury Dining
The Savoury Dining on High Street keeps it simple with their pick-up and takeaway options during lockdown. You can grab a Classic Pack for 2 ($44.90), a Vegetarian Pack for 2 ($34.90) or a Family Pack for 4 ($64.90).
The food here is plentiful and delicious. Expect sweet corn, chicken spring rolls, spicy chicken wings, tender beef, fishballs and more.
The Family Pack comes with a free dessert, too!
Visit www.thesavourydining.com.au.
Chechos
The home of delicious modern Mexican food really knows how to make it happen during lockdown, with an impressive pick-up system and some of their favourite menu items still available.
You simply can't go past the Chechos Fried Chicken and the Patatas Bravas, but the Corn Ribs are a close second!
Make sure you grab yourself a takeaway cocktail too.
Visit www.chechos.com.au.
View this post on Instagram
Elton Chong
Dive bar Elton Chong is powering along through lockdown with some delicious takeaway options from Thursday to Sunday nights.
We can't go past the Cheeseburger Spring Rolls and the Korean Garlic Bread.
There's also a whole range of cocktails and takeaway beer on offer too.
Visit www.eltonchong.com.au.
The Union
Don't isolate your tastebuds! The Union is the perfect date night restaurant, now it's the perfect place to get your dinner for a night in.
From Fried Haloumi to Arancini Balls and The Union Paella, there's so much delicious Spanish food on offer here.
They're on all the delivery apps now too to make things a little easier.
Visit www.facebook.com/theunionrestaurant.
Rashays
The entire family agreeing on what's for dinner can be tough, especially when it comes to takeaway. Thankfully, Rashays is here to help!
They have a huge menu on offer and there's even special gift boxes available plus $25 Dine & Discover meal deals.
If you feel like a pizza, but your partner feels like steak and your kids want a burger, Rashays is the answer.
Visit www.rashays.com.
View this post on Instagram
The Valley Junction
The Valley Junction has a huge menu available, and its Caddens Corner location remains available for takeaway and pick-up options.
There's everything from pasta to schnitzels, loaded fries and awesome desserts like the Nutella Crepes.
There's also all-day breakfasts on offer – perfect for the person still in their pyjamas in the afternoon!
Check out www.thevalleyjunction.com.au.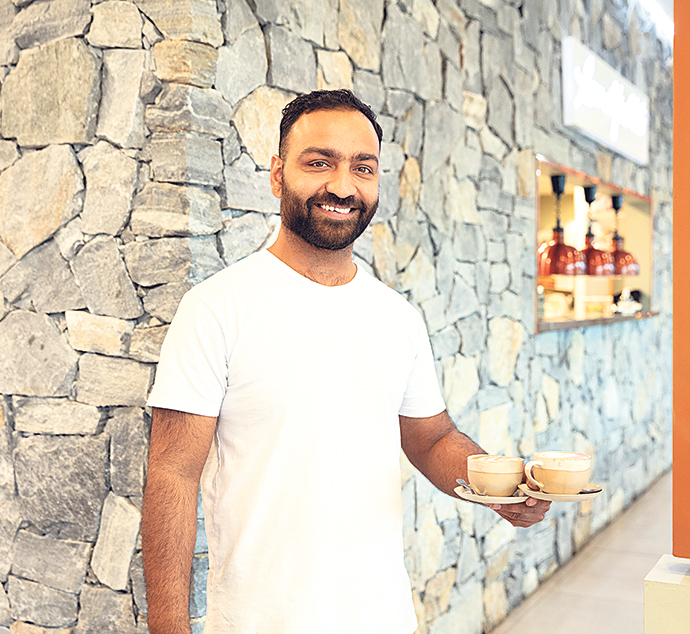 Pizza Kingdom
Of course we needed to feature a pizza restaurant on our list, and we've opted to go with Penrith's newest pizza joint – Pizza Kingdom on High Street.
It's your classic takeaway pizza, with a few delicious menu twists including the Butter Chicken Pizza.
There's some great deals on offer too making it an affordable meal for the family.
Visit them on Facebook.
The Blind Chef
The Blind Chef cafe only opened in Penrith a few months before lockdown, so we reckon they deserve some support during this period.
They've got all your classics like Avo on Toast and Pancakes for breakfast, plus delicious burgers and meals for lunch and dinner.
Plus there's Kiddie Pleasers with quirky, fun names!
Visit them on Facebook.
Sehaj Indian Food
Sehaj is Penrith's newest Indian restaurant, but has yet to welcome in-house guests at its Caddens Corner location due to the lockdown.
They've powered on with takeaway though, and have all your Indian favourites like Butter Chicken, Beef Korma and Goat Chilli Masala.
Plus while you're there picking up your food, grab a sweet Indian treat!
Visit https://sehajindianfood.com.au.
World Burger
If you're into burgers, you simply have to give World Burger at Werrington a go.
Try the Southern Belle fried chicken burger, or the Americana. The Aussie Burger could be your go, with all your local favourites.
With milkshakes, smoothies and great sides like loaded fries on over, it's the perfect weekend treat.
Visit http://world-burger.co/2021.