After 32 years serving as a fire fighter for Fire and Rescue NSW, 6918 Station Officer Philip Nightingale has recently retired.
The Glenmore Park resident spent 23 years of his career serving the local community, while stationed at St Marys, Penrith and Regentville Fire Stations.
The 66-year-old said he has always been extremely proud to be a serving member of the community.
"I had always been interested in joining the Fire Brigade since I was about 20 years of age, I had a few mates that had already joined, so I started to apply in 1986 and finally got the job in 1989," Mr Nightingale said.
"It is a tremendous and rewarding job, being able to help people when they are in difficult and stressful situations, along with the mateship amongst fellow fire fighters."
Despite being a demanding job, Mr Nightingale said he will miss it but looks forward to spending more time with his family during retirement.
"Seeing people having the worst day of their lives and not being able to rectify the horrible situation they face was the most difficult part," he said.
"Besides the obvious job satisfaction, I will miss the banter and humour around the fire stations, as well as bumping into familiar faces who I've met along the way throughout my career."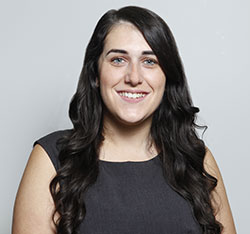 A graduate of Western Sydney University, Emily covers Local, State and Federal politics for the Weekender, as well as crime and general news.